Meet Recombee at IBC 2023
Amsterdam · 15–18 September 2023 ·
Read More
Success Stories
Explore How Businesses Use Recombee to Drive KPIs
Recombee's solution is highly versatile and applicable to numerous domains. We tailor our algorithms to fit clients from e-commerce, media, job portals, mobile apps and many others.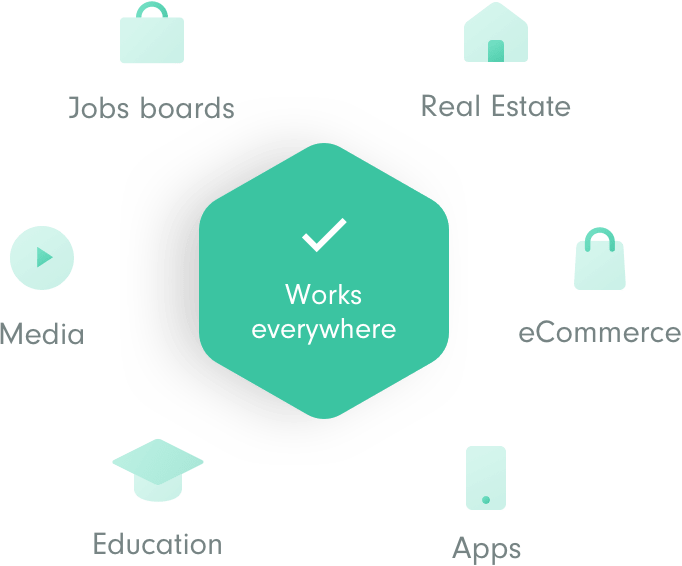 Our Customers Say
"Our collaboration with Recombee has supported our platform's capabilities through its intelligent personalization algorithms and sophisticated search results. Our customers now receive highly relevant property recommendations that cater to their specific needs, with one notable email campaign seeing a 178% uplift in CTOR.

Their commitment to excellence is evident in the 40% increase in listing engagements on our platform, contributing to our growth in the competitive real estate market. The team at Recombee is responsive, professional, and puts in the effort to ensure that our unique business model is supported."
"Working with Recombee to develop an affordable solution to provide our users with excellent music recommendations has exceeded our expectations in every way. They have been able to understand the relationships in the data of our industry and create effective models to use efficiently. We also appreciate the nuance and flexibility they offer when it comes to deciding the right solution based on quality, cost, complexity, speed, and other factors."
"Striving to be the ever limitless music sharing and discovery platform, we need to make sure the user experience of our listeners is smooth and sound. And one of the most critical aspects of achieving such a goal is content personalization tailored 1:1 in real-time. That's why we switched to Recombee. Thanks to their recommender engine, our monthly plays increased by 206% and weekly follows by 67%. Because the recommendations performed so well, we moved them from our Search page to the top of our main Discover tab. They are now the best-performing module within that tab, accounting for 46% of all plays."
"Daily traffic to the 9GAG site amounts to hundreds of millions of users worldwide. To provide a unique user experience for each and every one of them, we needed to implement a recommendation system that would allow for the most advanced, real-time personalization of their experience. So we chose Recombee. Thanks to their solution, we managed to increase, among other KPIs, post views by 37%, overall interactions by 22%, and users' session duration by 7.5%. With Recombee, we've taken engagement with user-generated content to the next level."
"Instead of the lengthy and costly process of building an in-house personalization solution, we seamlessly implemented Recombee's AI-powered recommender engine to improve our services. Applying their tailored scenarios and boosters, we have registered steady improvements ever since, with a 6% increase in 'Add to Cart' and a 37% increase in 'Place Bid'. Thanks to their easy and intuitive integration, Recombee was an obvious choice from the range of personalization solutions."
"Recombee was able to handle our very specific use case around providing recommendations with a highly volatile inventory of user-generated content. Placing recommendations on our homepage was a huge success: 70%+ higher product detail page views and 30%+ higher clickthroughs. The Recombee team is a great partner in helping solve our unique use cases, and we look forward to continue working with them."
"Recombee is capable of scaling the service and keeps pace with our rapid growth. Constant innovation and proactive development of new features makes our collaboration smooth and pleasant."
"Recombee is an amazing recommendation engine which we use for personalizing different parts on our website, including homepage, product detail page, and search. With their solution, we managed to increase our conversion rate by 14% and shopping cart volume by 8%. A great partnership and looking forward to improving our customer journey even more."
"We conducted A/B testings of multiple recommendation engines to find the best content personalization solution. Out of all solutions, only Recombee outperformed our internal read-next recommendations of news articles. After long-lasting A/B testing, Recombee achieved a 40% higher CTR of suggested articles, which ultimately led to the deployment of the solution to most of our news sites (iDNES, Lidovky, Expres)."
"Our cooperation with Recombee is very fruitful. We are having periodic calls where we are discussing possibilities for adjusting and improving current models to perform better for our use-case and also looking for new places for the deployment of personalized recommendations. So far, Recombee helped us to increase our CTR on the homepage by 15% and boost video views by 3.5 %. At the moment we discuss recommendations from linear TV to video on demand archive, which can bring our cooperation to even higher level. Highly valued partnership!"
"Thanks to Recombee's recommendation service and Geneea's NLP, we were able to personalize news and articles for visitors of our major portals (aktualne.cz, volny.cz, atlas.cz), increasing the number of pageviews by 64 percent. We expand recommendations to other scenarios such as video recommendations or personalized galleries."
"As a huge e-commerce site with millions of users we were looking for a stable and reliable partner that would back up our robust item catalogue and high traffic. The integration was simple and quick with incredible support assistance from Recombee when we needed it. Recombee, with its impressive real-time product recommendations, provides us with a perfect personalization solution to accomplish our KPIs and improve our customer satisfaction. Recombee solution currently drives an impressive 24% of Konga's revenues."
"Prior to Recombee, we used a general recommendation algorithm based on popularity and date published. Since moving our recommendation system to Recombee, we've seen a 50% increase in click-through across our 5 media brands (millions of readers per month). Recombee was easy to integrate, test, and deploy within just a couple of hours."
"It has been really difficult to find a solution that could integrate many different data sources and be 100% customizable, but with Recombee we get this. Recombee has fundamentally changed how we are serving recommendations and has really helped us grow. In addition to this, they have great customer support and are always ready to help."
"Recombee is easy to use, the support is fantastic and costs are affordable. We changed our previous recommendation engine with good improvements without efforts."
"Recombee's recommendation solution is incredible. Our e-commerce platform can recommend products with much more intelligence for our customers. The support is also fantastic!"
"Surprisingly easy to integrate yet powerful."
"If you are looking for a flexible, well documented and powerful recommendation engine, Recombee is definitely the best option in the market. Based on our tests, Recombee provided up to 19% lift in recommendation revenue and increased the conversion rate by 12%"
"Recombee opened us many new possibilities in recommending relevant events, places, and artists, to our customers. It works great."
"Recombee does a fantastic job of personalizing recipe recommendations and optimizing search results for our users in the Cooklist app. Their documentation is good and the support team is super helpful. Highly recommend their service to anyone looking to personalize their service."
"We use Recombee for the personalization of the user experience on our website, focusing mainly on boosting shopping cart upsell via product offerings. Even though we've only scratched the surface of Recombee's potential with only 14% of all detailed views, it's already driving 30% of all purchases and revenue."
"As a founder of a new age media platform, increasing customer engagement is our number one goal and Recombee helped us in the same with their fantastic recommendation engine. NewsBytes has been working with Recombee for more than 6 months now and we are extremely happy with Recombee's product."
"Recombee's service is an essential part of the user experience on my site that sells pop culture merchandise. With many different categories and attributes of the products, the AI recommendations are the best way to offer my customers the best products for them at the right time. After the integration of the service, there was a 17% increase in page views as well as in sales where we saw a conversion rate of more than 95%. I am very satisfied with their product and service. "
"We had seen significantly better conversions of users to paying customers on Wishbook app, a part of which was due to the similar product recommendations & relevant products for the user being served on the app by Recombee."
"Recombee recommendation service is surprisingly powerful! We were able to personalize events to match our customer interests. Recombee not only has a great support team but is also easy to use, customizable, and well documented."
"Recombee will bring your sales platform to life. It's easy to integrate, customizable and provides timely recommendations. All this combined with a great support team."
Recombee Is Used All Around the World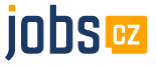 and more than 250 other customers.