Content Recommendations
Improve User Engagement and Retention with Content Recommendations
Personalize the user experience through real-time recommendation engine. Organize your content in the most relevant way for individual users based on their behaviour and preferences.
Your Personalized Content
01
Personalized for a User
After receiving all the user's data including his historical behavior, organize content in a unique, personalized way.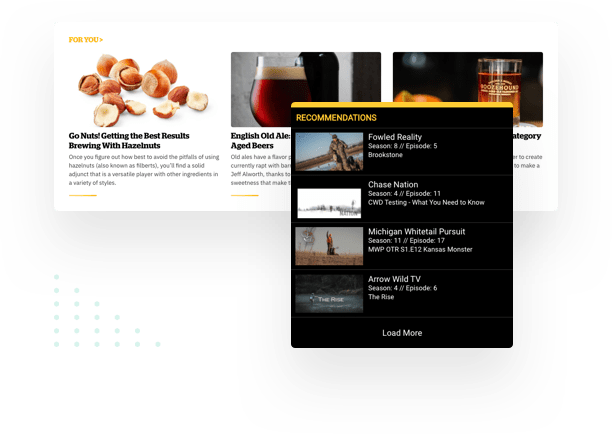 02
Recently Interacted With
Display the content the user recently interacted with.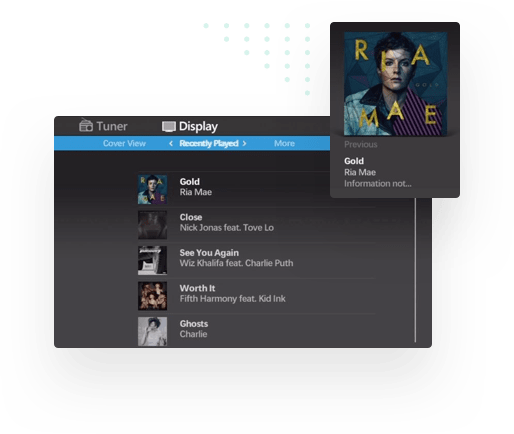 03
Similar Content
Show content similar to one the user had already interest in, based on common content attributes.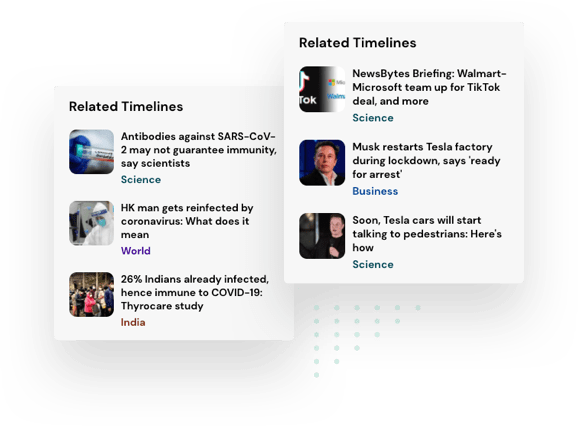 04
Liked This, Try That
Recommend the content to users with similar tastes and habits based on their previous behavior.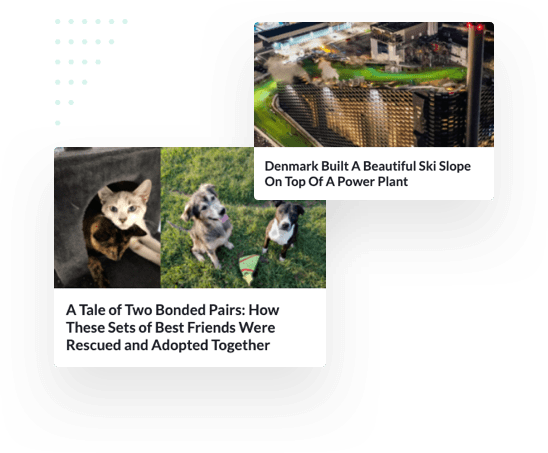 05
Most Popular Content
Show your most engagement and trending content.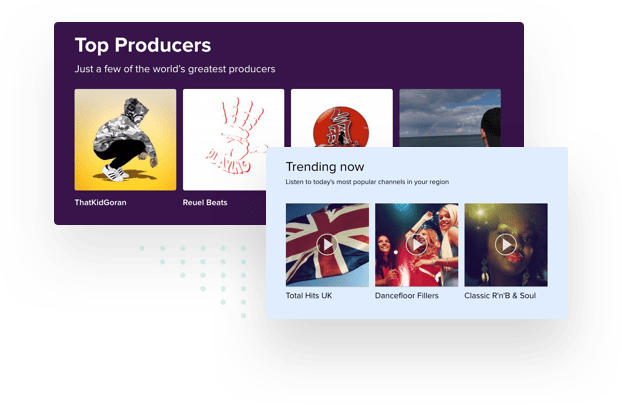 06
Latest Content
Display the newest, recently added or released content.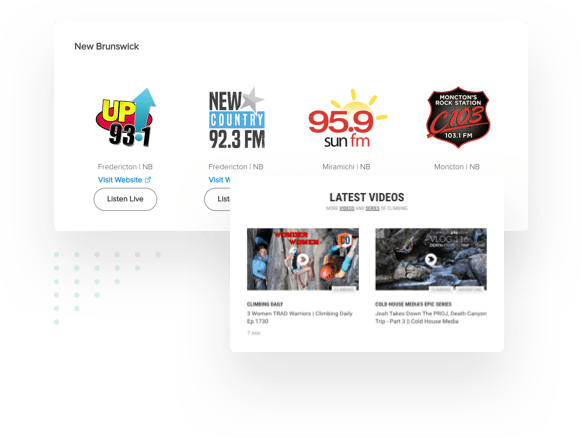 07
Personalized Search
Enhance your online experiences with tailored search results.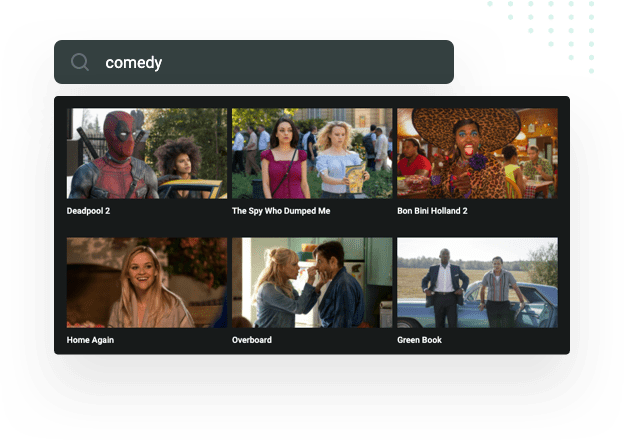 Adapting to your Data
Personalization based on the Collaborative and Content-based filtering algorithms.
Dynamically Retrained Models
Real-time Personalization for your individual user at every point.
Accelerated Integration
Quick Integration through our well documented and easy to use APIs, SDKs.
AI-powered A/B Testing
To keep maximal KPIs at any time, AutoML AI is applied to optimize the algorithm ensambles.
Advanced Business Rules
Our solutions enables quick and easy addition of any Business Rules through boosters or filters.
Real AI Inside
Formation of Deep Neural Networks helps to predict the next action based on the historical behaviour.
How Recombee Works
Our Customers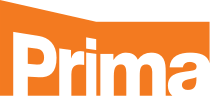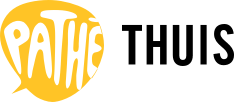 and 1000+ other sites and apps.