Keeping Up With Digital Media Convergence

At Recombee, we felt the transition within the media industry accelerated by the pandemic. OTT and CTV consumption ballooned at a significant rate. Viewing is dynamic, ratings change, content is disseminated through multiple platforms, and business models have greater sophistication. We operate under ever-ongoing digital media convergence driven by innovations in technology.
As we interact with digital media leaders and professionals day-to-day, learning about the needs and concerns in their industry, we decided to set foot in some of the events that bring them and all their challenges together.
During the past couple of months, we immersed ourselves in talks and discussions on current and future digital media trends. We participated in multiple media-oriented conferences (such as IBC or HbbTV Symposium), where we kept our eyes and ears wide open.
From changing working model synergies, through automation vs. humans, to finding the key to the ultimate user experience, here are our five key takeaways.
Five Takeaways
1 Holistic approach to workflow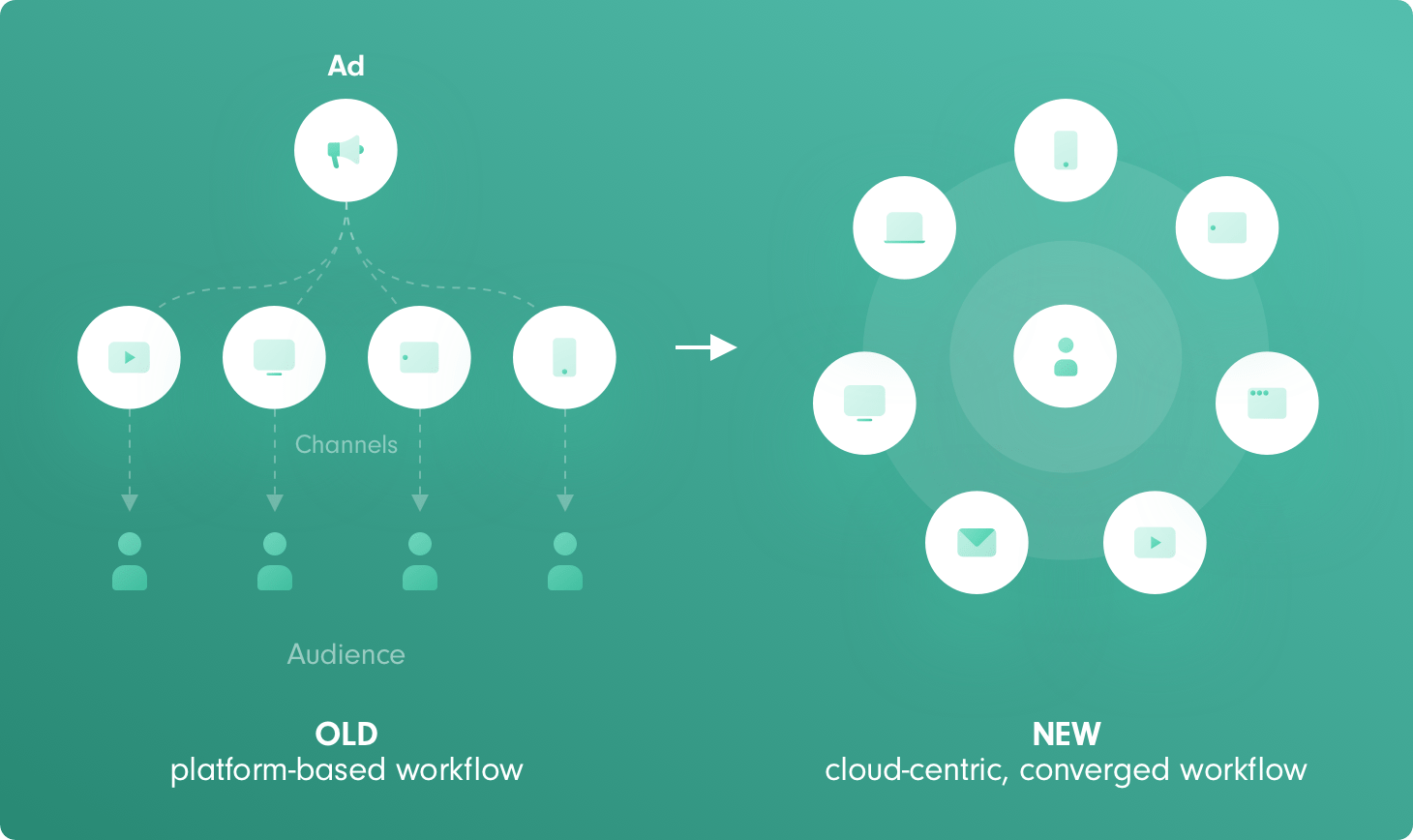 There was a lot of fuss about the paradigm shift in the workflow and Media2Cloud, a solution that helps streamline and automate the content ingestion process when you migrate your digital assets to the cloud. What was it all about? Well, over time, everything has to evolve around the audience. So instead of thinking about each product separately, there should be an effort to create a working model synergy.
Currently, there is a paradigm shift underway. From an old, platform-based workflow that is focused on building a workflow around each platform separately (and only leads to creating siloes) to a new, cloud-centric, converged workflow that focuses on laying a cloud layer on top of all platforms to unify them and create an uninterruptible working synergy that allows for smooth communication and cooperation between the platforms.
Just Hut of KPN, the leading telecommunications and IT provider and market leader in the Netherlands, said during his panel at IBC 2022 that they are fully convinced about moving from a data center to the cloud. Still, remember creating a new setup is important, but striking a healthy balance between innovation and stability even more so.
2 Human touch is crucial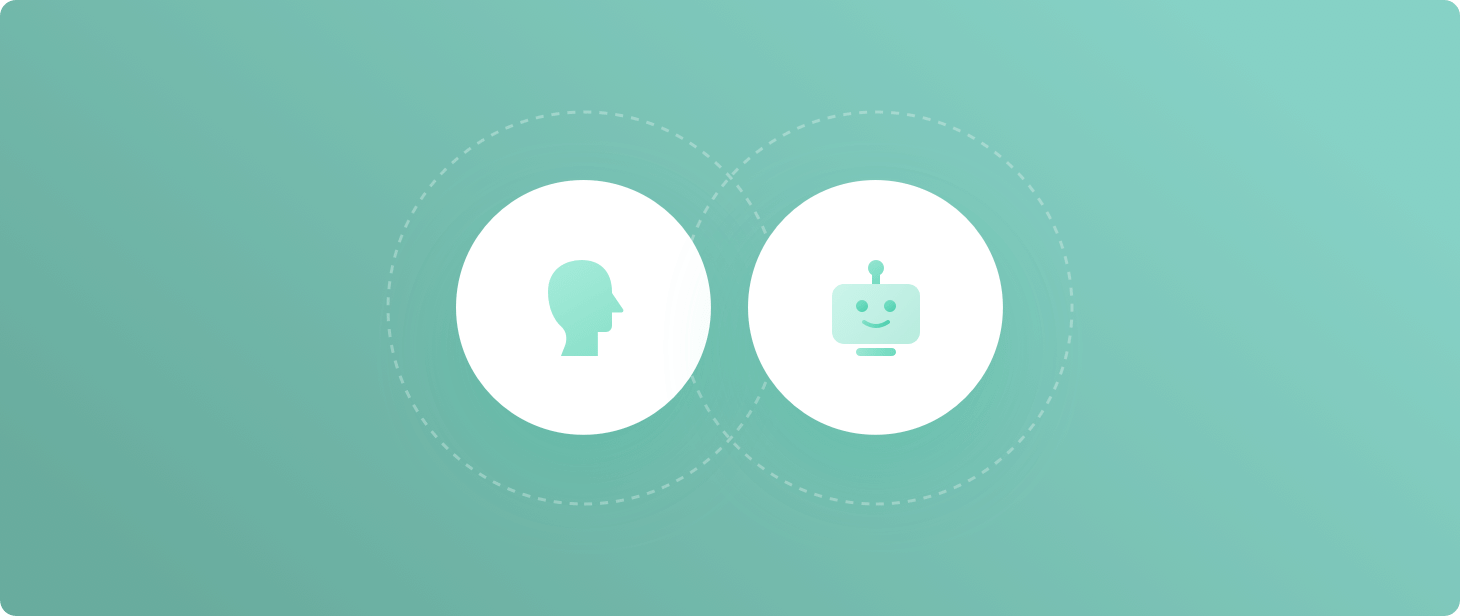 You can decide which content is being shown and automate it, but you still need to keep the human touch.
Most digital media leaders agreed on that. In nearly every meeting at each of the conferences where we discussed AI-powered automation and personalization, the other side asked us if their editorial team can have influence over the personalized content being shown to their users. Our answer? That is absolutely essential.
With Recombee, we empower companies to utilize content and behavioral analysis to automate the generating of personalized recommendations for their viewers while still allowing for human tuning of the recommendations to meet business needs. How do we manage that? With our business rules and filters.
3 AVOD on the rise

Third and probably the most frequently mentioned topic was advertising. In 2017, most video-on-demand platforms were based on paying for the content (either with a subscription fee - SVOD or on a pay-per-view basis - TVOD), and ads were 2nd class relative to the paid part of the business.
Since 2020, ads took a hit, and even companies like Netflix, who previously have been very vocal about not giving any space to advertisers, have now tapped out on the subscription revenue and are looking into the ads revenue streams.
So in the coming years, ads will represent an increasingly larger share among the VOD platform providers. According to the latest research from analysis powerhouse Omdia, AVOD streamers are set to boom with $259bn annual revenue by 2025.
We are advocates of the subscription model as it enables product owners to focus on making their platform for users. When ad revenues come into play, they always need to balance having a great product for happy users and making advertisers happy. Still, many of our clients offer both subscription and free/reduced-price services powered by ads with the full support of our recommendation technology.
4 Remain close to the user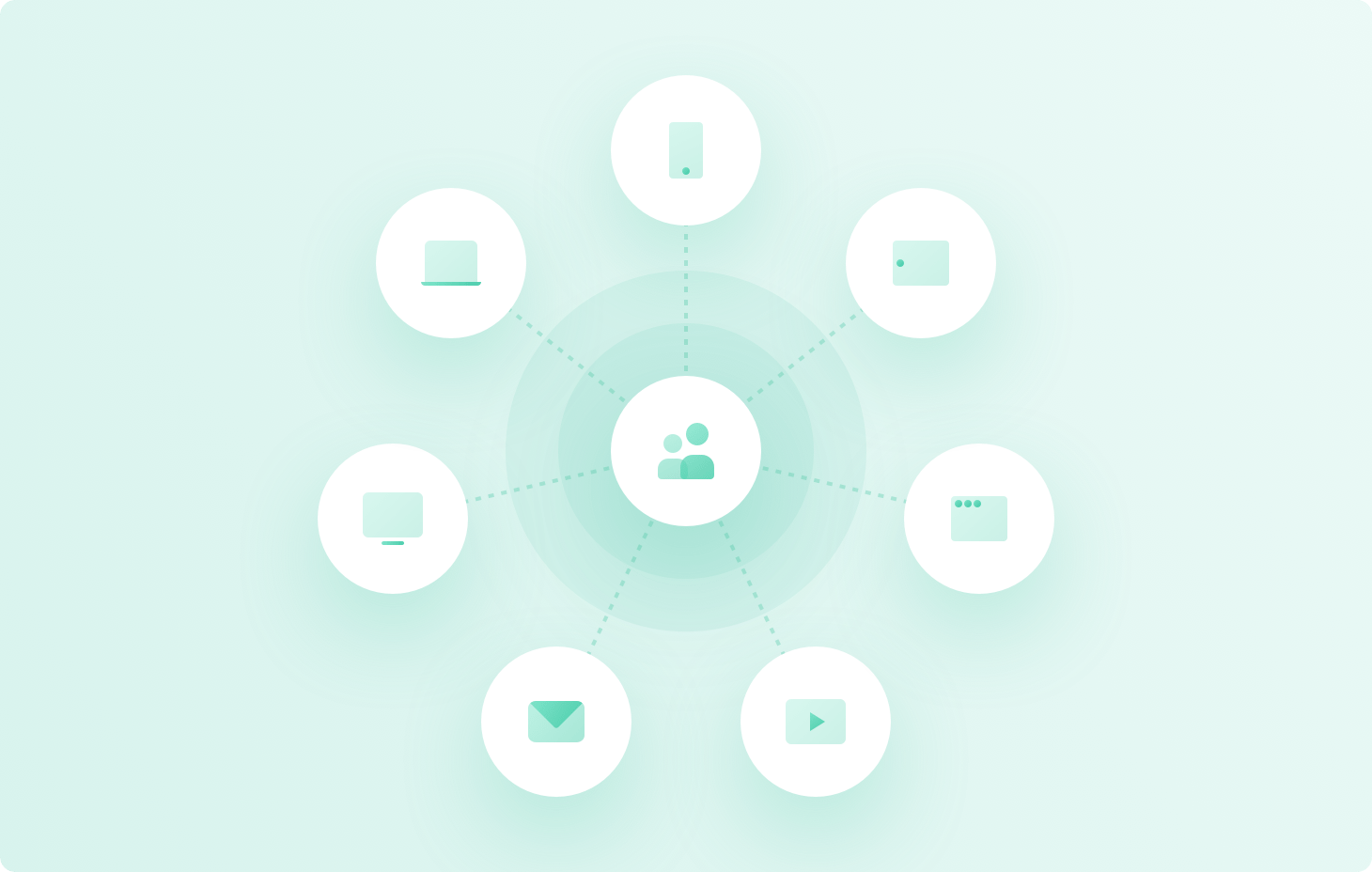 The future is in making content available in all formats while remaining close to the user. To achieve that, OTT providers should focus on implementing a scalable, agile framework aimed at users' needs.
The ultimate win? Consumers can constantly watch the content they long for, loyalty improves, and ROI increases. How to achieve that? Deliver content across all your channels, platforms, and devices, and personalize the user experience one-on-one.
Couple more tips for a customer-centric approach
Act as a partner, not a vendor
Align on what are the ambitions and aspirations
Keep control of the content
5 Personalization is the key to building the next level of experience

Personalization plays a vital role in automating and improving the user experience. Having quality products or services ONLY will not cut it. 77% of consumers will choose, recommend or pay more for a brand that provides personalized service or experience.
At Recombee, we want to make the customer journey the ultimate experience. Our engine helps your users find exactly what they are looking for or discover what they didn't know existed and engage them with the content, generating real-time, AI-powered recommendations.
The solution is versatile, yet our focus has greatly shifted towards media, where our technology enables us to cope with challenges such as:
Constantly growing user-generated content
Varying preferences of individual users
Sites in various languages and dialects
Instant recommending of newly added content under large traffic
What else is in it for you except for obviously the higher customer retention, loyalty, and satisfaction? Increase in desired KPIs such as conversion rate, click-through rate, emailing click-to-open rate, number of views, as well as a rise in ROI (e.g., profit from the advertisement shown).
To prove our point, here are some of our client success stories:
Conclusion
Digital consumption is increasing rapidly.
To thrive and remain competitive, content providers must remain close to customers, bring forth personalized content, and provide engaging, rich, innovative media experiences.
Who stands to win from this? The users. And companies that keep up with video-hungry consumers by optimizing their products to meet the users' needs.
Who stands to lose? Those who won't navigate the digital media convergence.
So don't lose. Strive for subscribers, product quality, and long-term engagement. Recombee is here to guide you along the way; happy to continue discussing the upcoming trends and help you navigate the changes. We are one email away: business@recombee.com.