Meet Recombee at IBC 2023
Amsterdam · 15–18 September 2023 ·
Read More
Where to use
Chosen Examples of Recombee Recommendation Engine
Recombee recommender engine can be utilized in a variety of areas including movies, music, news, books or e-commerce products. Our data scientists help you to set up the right scenarios to fit your domain specific use cases.
Homepage
Provide users with personalized experience from the very beginning.
Recommendations tailored to each specific user
Also applicable to anonymous users
Improve user experience and satisfaction
Decrease the time spent searching for relevant content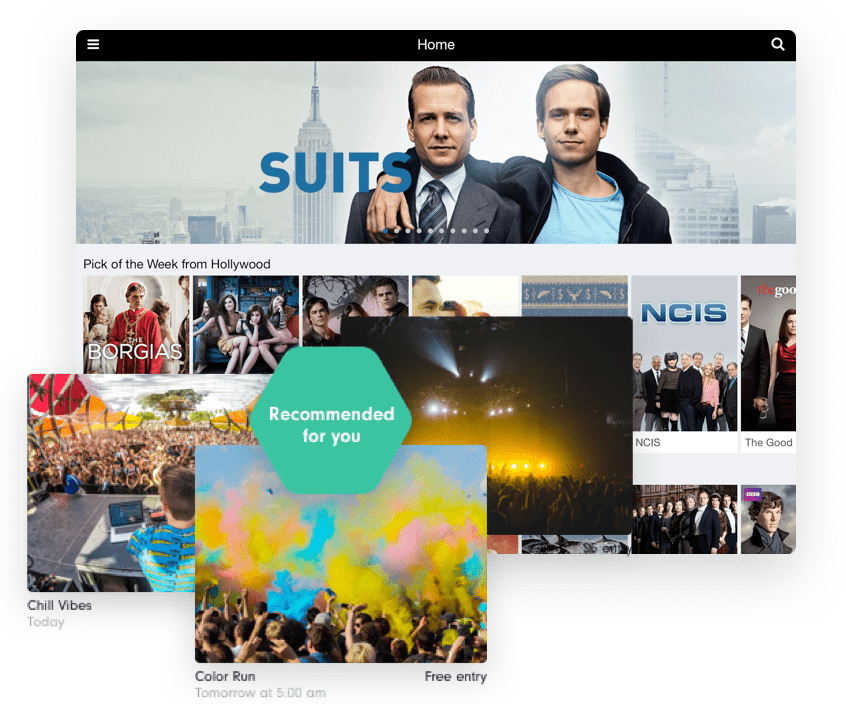 Product Detail Page
Increase basket size and/or conversion rates with personalized product suggestions.
Related product/item recommendations applicable not only to e-commerce but also to gaming, e-learning, job boards, etc.
Show your customers products they might like the most
Can be used cross-sell, up-sell
Different editable scenarios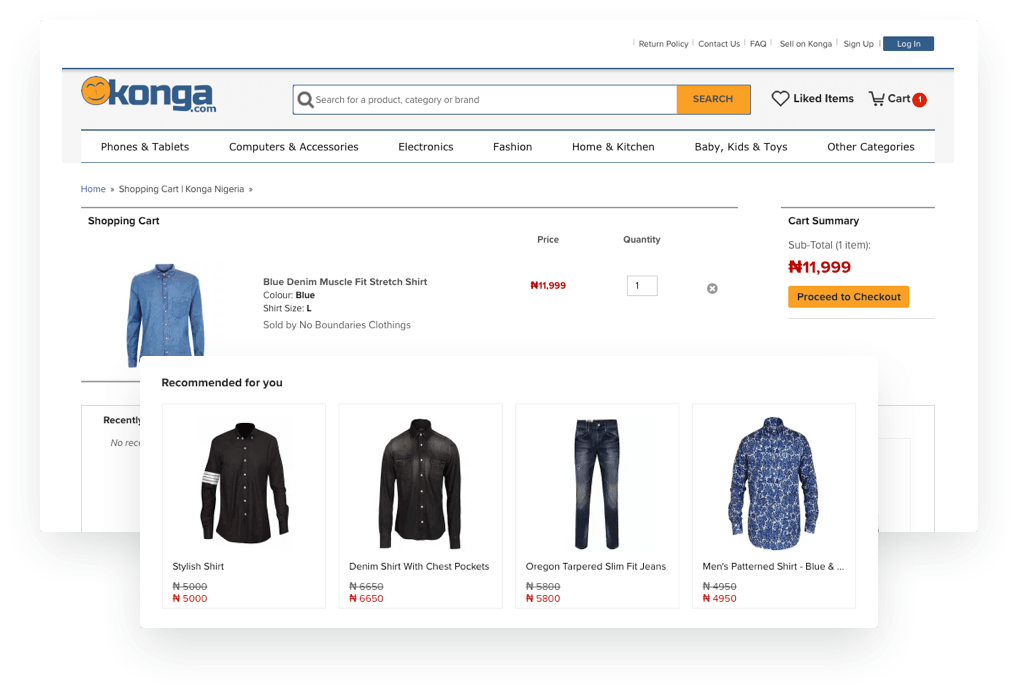 Read Next/Watch Next
Increase time spent and advertising revenue with recommendations on relevant content.
CTR increase
Natural Language Processing based recommendations
Show your users newly released content based on each user's preference
Satisfy and amaze your viewers and readers without closing them into a bubble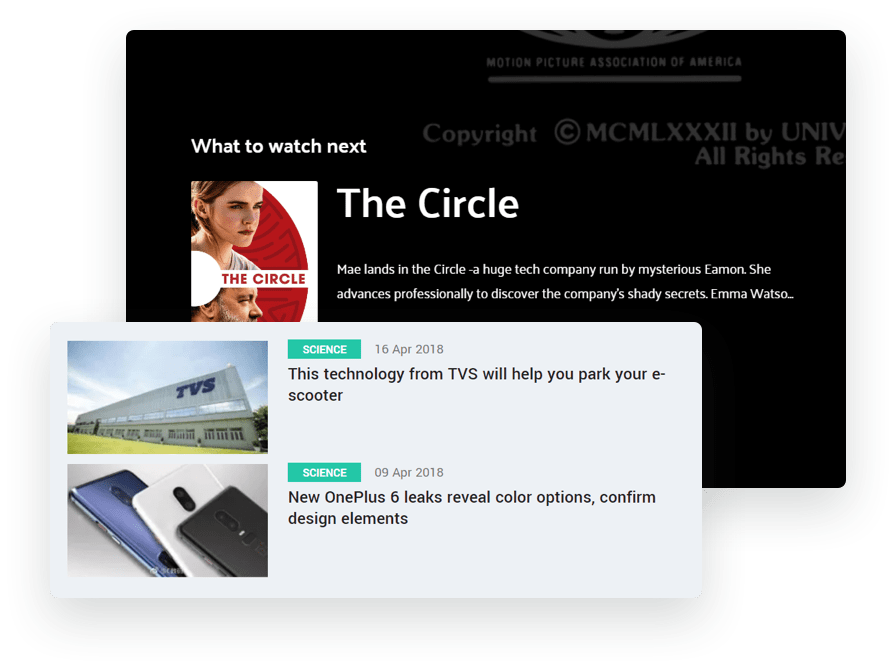 Email/Push Notifications
Increase the click through rate by 30% (CTR) with personalized e-mail marketing.
Bring users back to your website
Boost order value and profit margin
Reduce Purchasing Cycle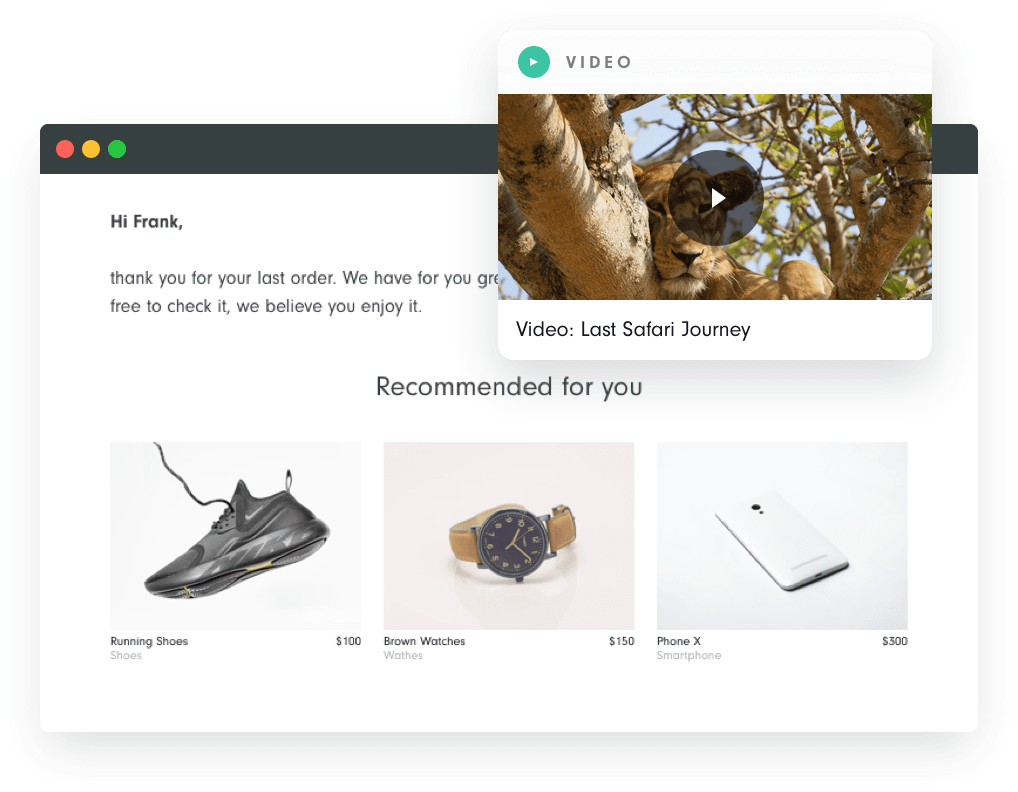 Full-text Search
Improve relevance of search results and save customers' time. Apply boosters of certain products in the search ranking to maximize revenue.
Combination of Search Engine and Machine Learning
Results based on search query full text matching and user's interaction data and metadata
Narrow searches to specific items to save time
Higher purchase rate and satisfaction
Aids in the selection process for undecided customer
Support for typo corrections
Support for variety of languages, including non-European languages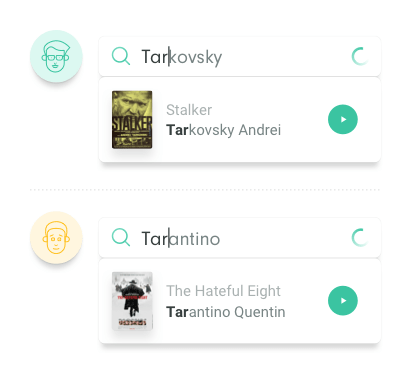 Domains
Apps
Cultural events
E-learning
Discussion forums
Aggregators
Platforms