Boost Engagement
With Real-time Video Recommendations
Become your user's favorite platform! Employ personalization software and add to your watch time and create a foundation of loyal viewers.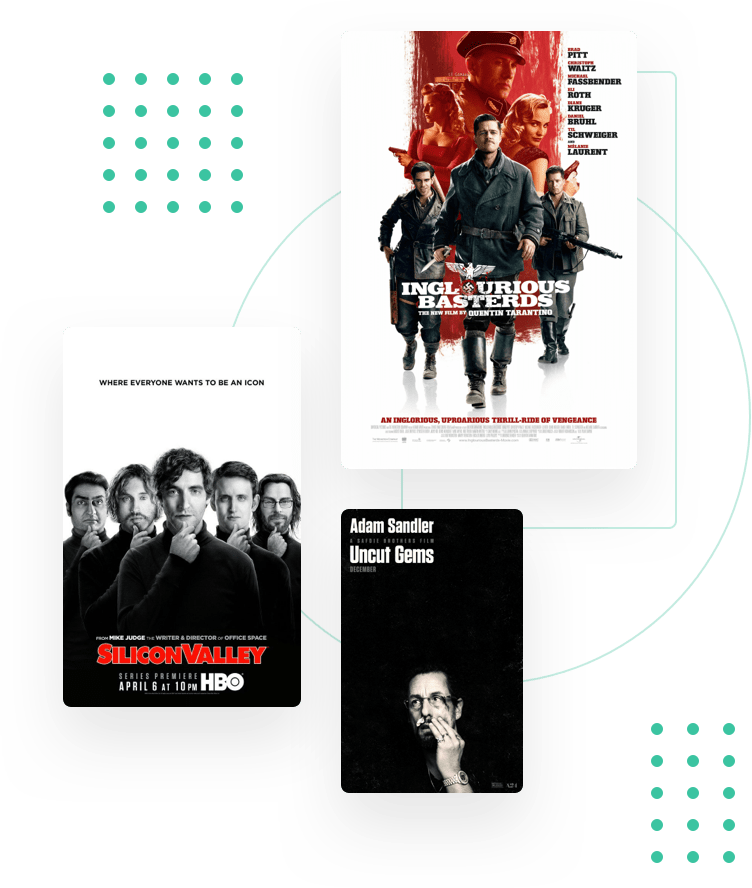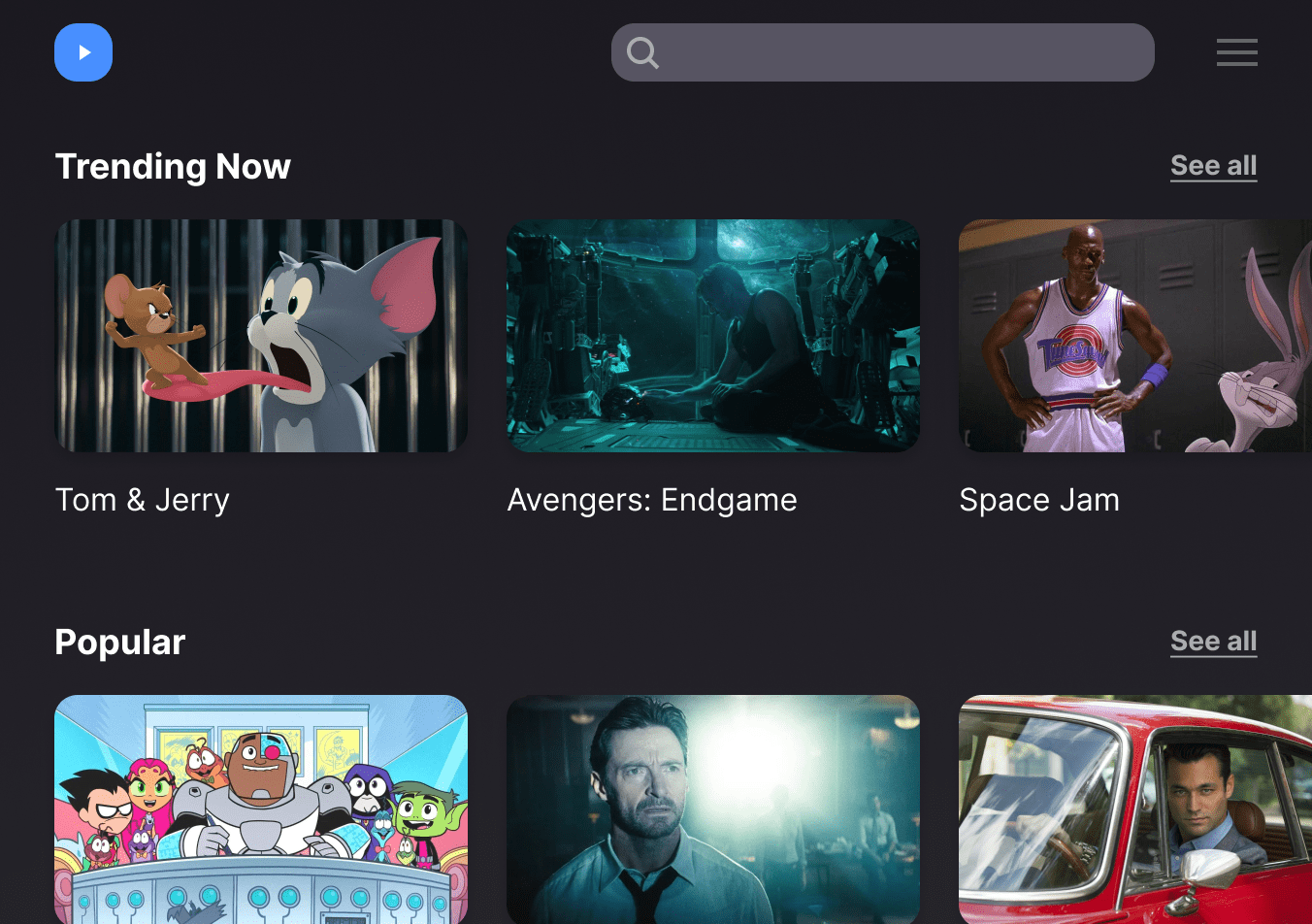 Fully Personalized Homepage
Automate and tailor all your homepage rows 1:1 for each user.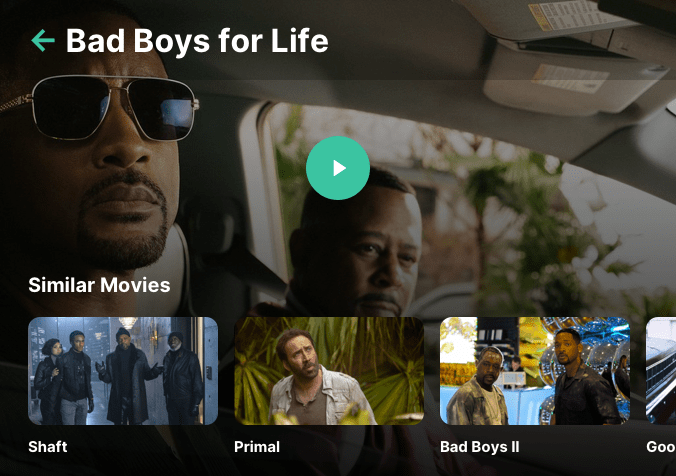 Similar Movies/Series
Present new movies and series based on the video the user is currently watching.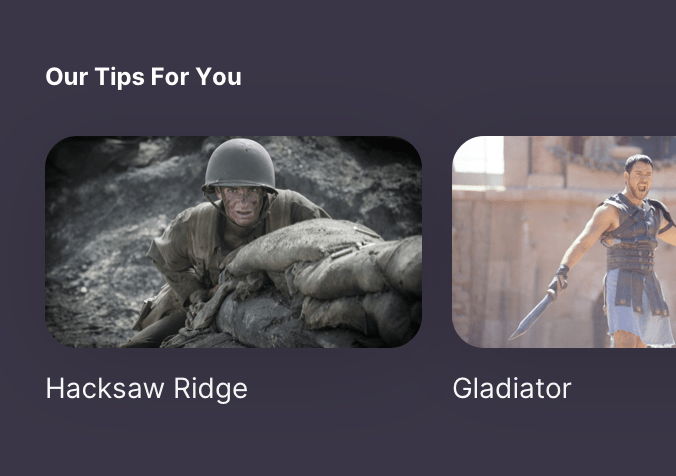 Editors' Picks For You
Customize editors' picks by showing the most relevant titles from a pre-selected list.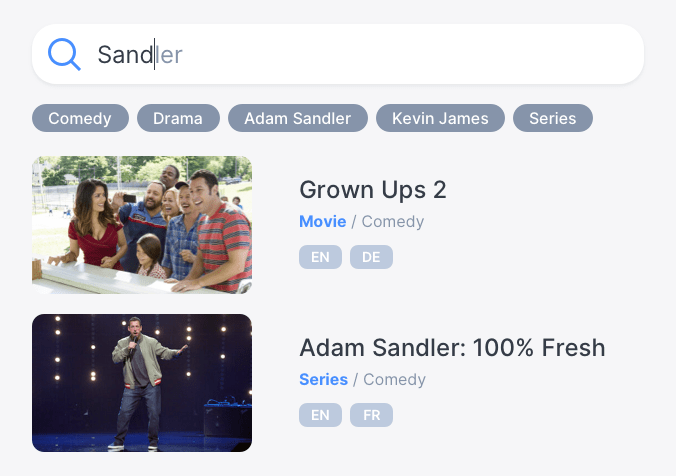 Search Movies/Series
Make sure the desired titles get found within a few keystrokes with a full-text search for movies and TV shows.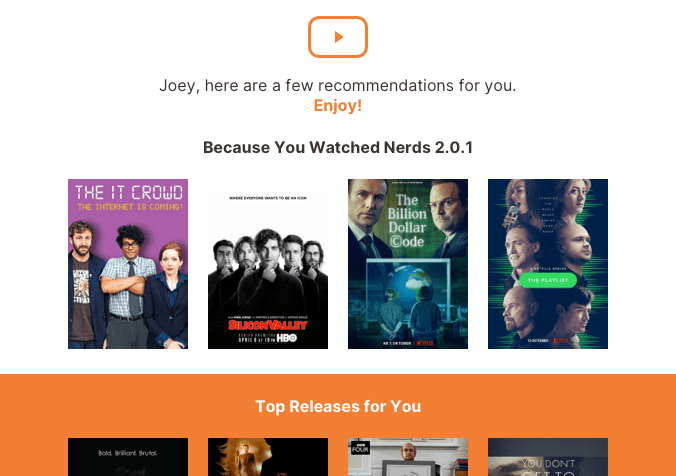 Personalized Emailing
Sweeten the user's experience through personalized emails with movies and series tailored to the viewer's taste.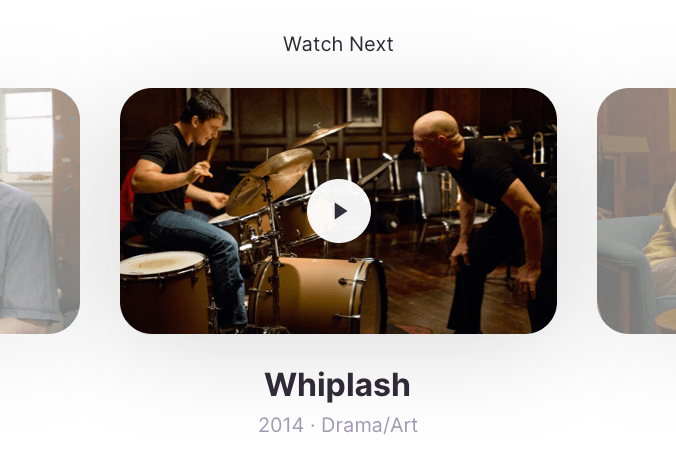 Watch Next
Motivate users to stay in the binge-watching zone using end-of-playback recommendations.
Set-up Your Homepage With Netflix-Like Rows
Personalize all rows on your homepage using rich mixture of algorithms and advanced configuration options.
Recommendations of Series, Seasons and Episodes
Utilize video-specific events, such as "progress of watching" or "watching milestones" and algorithms supporting content hierarchy and sequentiality.
Support for SVOD, AVOD and TVOD Business Models
Improve subscription and retention rates, ad and transaction revenues, watch time, number of plays, and other metrics.
Deliver Personalized Experiences on All OTT Platforms
Provide recommendations to a full scale of supported devices ranging from mobile, smart TV, desktop, HbbTV, and others.
Connect Linear TV, Live Streams, and VOD Libraries
Use data from multiple sources and connect your devices with cross-platform recommendations.
Recommend Video Content in Real-Time
Process stream of live events using machine learning models to learn immediate user preferences and recommend content which is hot at the very moment.
Offer Youtube and Netflix-like recommendations
Based on analysis of video attributes and user behaviour suggest the next best title on any platform - be it VOD (video on demand), SVOD or AVOD. Invest in your user experience with video recommendations and don't let the result go unrewarded - add to your watch time, increase views on videos and gather positive reviews of your platform!
With the growing number of video streaming platforms, it is crucial to create unique experiences for each of your users to prevent churn. Our recommender engine recognizes the preferences of users in real-time. We work with information about which titles were watched till the end, which halfway or skipped completely.
Recombee offers application of boosters and filters, that allow for automatic organization of content, e.g. boosting premium videos or chosen genres. Utilize Recombee to offer "watch next" scenarios, homepage, full-text search or infinite scroll personalization.
Recombee's robust recommendation engine analyzes video properties such as title, genre, description, year, language, available since/ expiration date or cast and user interactions like detail views, view portions, ratings, or purchases. User attributes such as age, language, location, or type of subscription are also incorporated.
Explore more on
Content Recommendations
Video Integrations Tips
Adapting to your data
Content-based algorithms using NLP to analyze all video attributes for different platforms, VOD, SVOD, or TVOD (or others).
Dynamically Retrained Models
Real-time content personalization to adapt to the flourishing customer's tastes and consider the fast-changing video content.
Specific Functionalities to Video Platforms
Recommendations taking into account the users' watch time; which titles were watched till the end, which halfway or skipped completely.
AI-powered A/B Testing
In-house AutoML AI applied to keep maximal KPIs and advance the deep learning algorithm functions.
Advanced Business Rules
Boosters or filters to push forward desired videos and easy to manipulate, adjustable rules for additional optimization of your content.
Real AI Inside
Recommender system designed to recognize the preferences of individual users and predict relevant videos faster and with higher accuracy.
"Recombee is capable of scaling the service and keeps pace with our rapid growth. Constant innovation and proactive development of new features makes our collaboration smooth and pleasant."