Check out
Recombee's newest features
in our blog post.
Read Now
AI-Based Music Recommendations
Utilize insights into listeners' preferences to offer a listening experience tailored to each user - just like Spotify!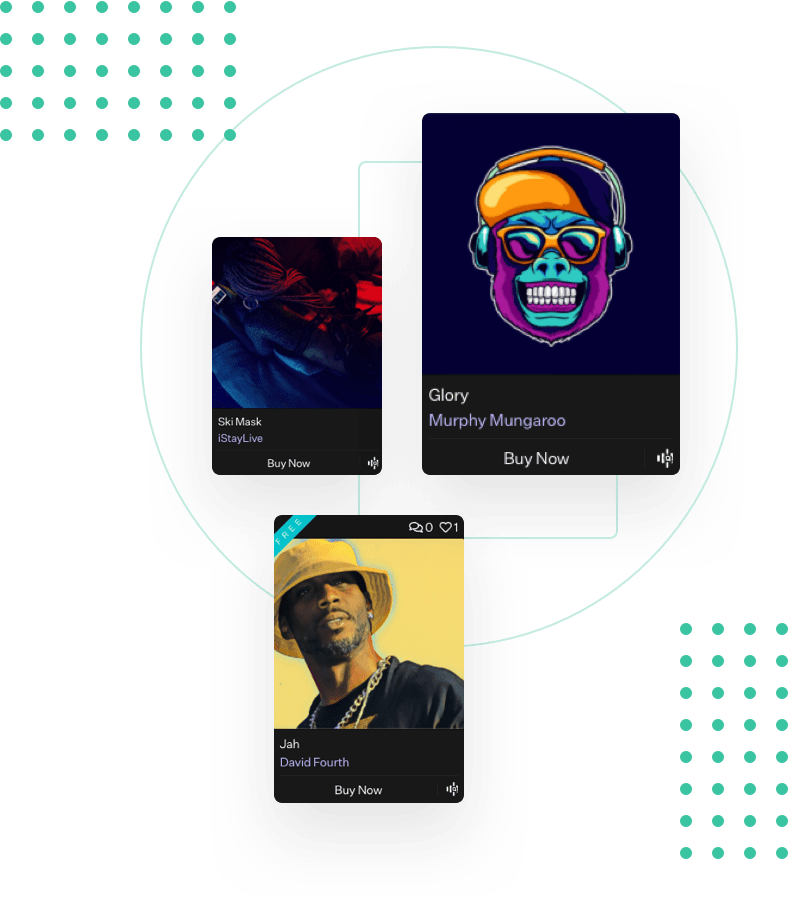 Increase the number of subscribers and time spent with personalized playlists and podcasts
With more aspiring artists and easy access to music and podcasts, it is no easy task to stay competitive. We analyze consumed content, favorite artists, speakers, genres, or descriptions in multiple languages, to help your platform offer podcasts and music recommendations tailored to personal tastes.
Beyond basic data, Recombee's recommendation engine works with information about which songs/podcasts were listened to till the end, which halfway or skipped completely. Utilize Recombee to offer recommendations of genres, artists, songs or playlists to keep the listener entertained and eager to revisit your platform.
Recombee's robust recommendation engine analyzes item properties such as title, genre, author, language or tags and interactions like view, replay, like or rating. Autoplay is one of many features that Recombee offers to the listeners and enhances their time spent on the platform.
Explore more on
Content Recommendations
Videos and Music Integration Tips
Adapting to your data
A robust system that can utilize all data available to generate great recommendations for your users, including collaborative filtering and content-based models.
Dynamically Retrained Models
Real-time content personalization that adapts to the flourishing customer's tastes and considers the newly added music or podcast content.
Specific Functionalities to Music Platforms
Recommendations taking into account the users' listening time; which titles were listened to until the end, which were listened to halfway or skipped completely.
AI-powered A/B Testing
In-house AutoML AI applied to keep maximal KPIs and advance the deep learning algorithm functions.
Advanced Business Rules
Boosters or filters to push forward desired songs or genres and easy to manipulate, adjustable rules for additional optimization of your content.
Real AI Inside
Reinforcement learning and other algorithms designed to recognize the preferences of individual users and predict desired music or podcast with higher accuracy boosting user engagement.