Meet Recombee at IBC 2023
Amsterdam · 15–18 September 2023 ·
Read More
Recombee Real-Time AI Recommendations as the New Destination in Segment

Segment has enabled its users to enjoy Recombee personalization services without the need to leave their platform and with minimum coding involved. With a few simple clicks, domains using Segment can upgrade their services offered through Recombee as Segment's Destination and maximize the digital experience for their customers.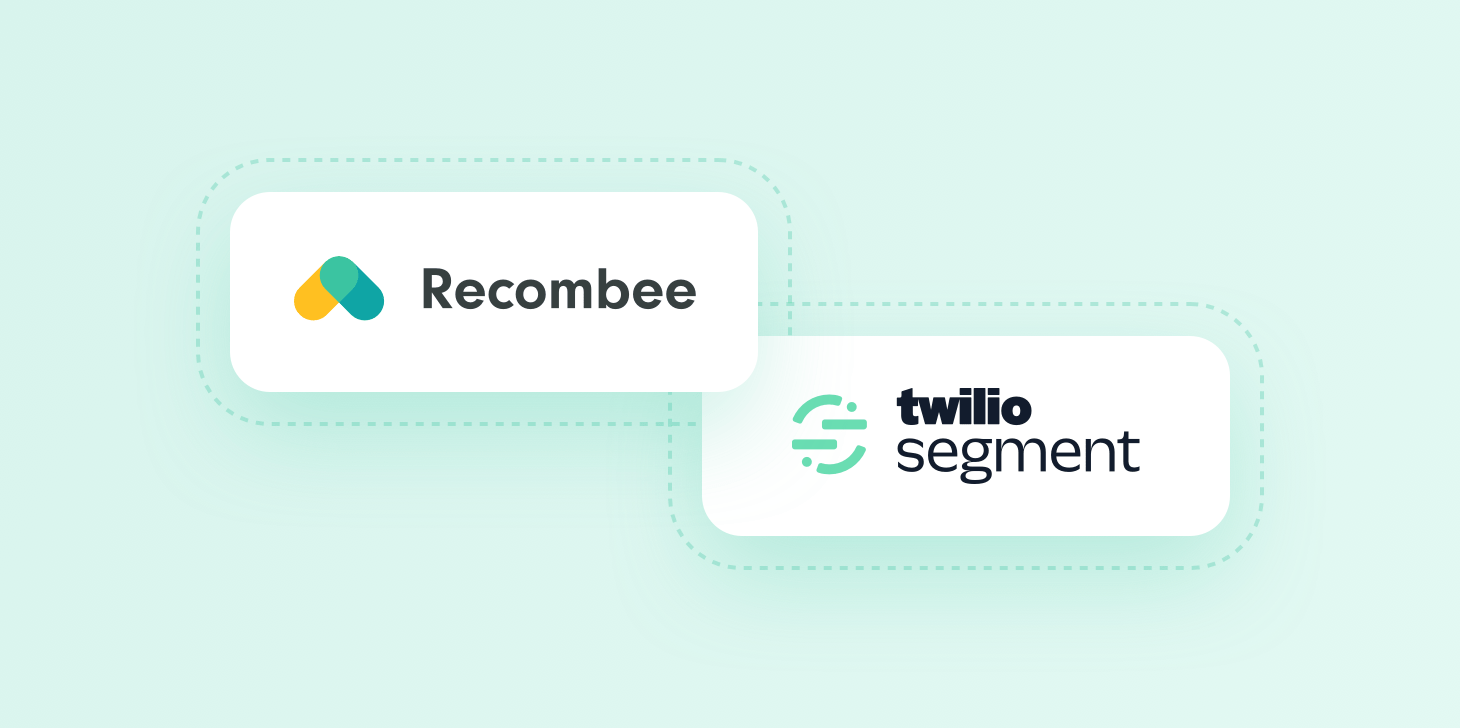 Recombee + Segment: Personalization services in the Customer Data Platform
To ensure premium services and the most accurate recommendations to a wider audience, Recombee can now be easily integrated through the Segment platform, available to its users as an additional feature. Segment is a popular Customer Data Platform (CDP) that simplifies data collection from digital properties, such as websites or apps. While Segment oversees data collection and has a strong track record with clients such as IBM and Domino's, Recombee ensures tailored recommendations and personalization services on the client's web or app.
What makes Recombee a great Segment destination? Customer satisfaction is the driving force for customer retention, and personalization is key in decreasing churn rates. Our engine utilizes machine learning algorithms to generate product and content recommendations specific to every user's likes. Recombee analyzes the user's onsite behavior from the very first click, together with text descriptions, images, and other metadata. This gives the user a tailored one-on-one experience that adjusts according to their real-time changes in preferences. This personalized approach to individual users increases customer satisfaction and improves the site's competitiveness.
How to fully leverage Recombee - Segment integration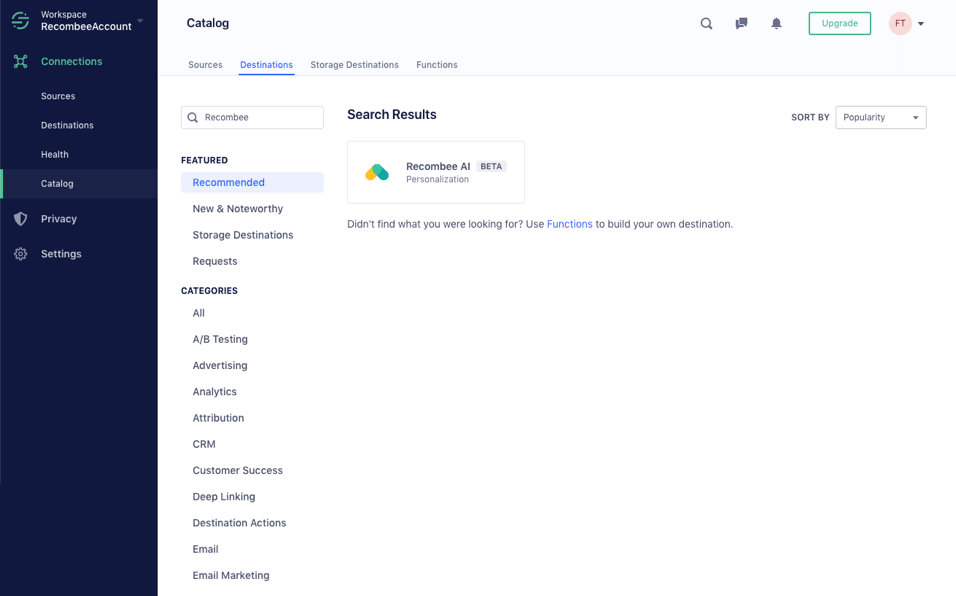 Personalization can be applied to any digital domain and can help editors enhance their on-site offering for individual users. Domains for online shops, VoD, media houses, marketplaces, real estate - across all sectors, web platforms using personalization from an AI-powered recommender typically report increased conversion rates, higher traffic, greater user engagement, and fuller shopping carts.
This newly formed partnership makes the integration of Recombee very easy. While Segment users enjoy using services such as collection, transformation, sending, and archiving of first-party customer data, with just a few extra clicks Recombee Destination can be added allowing Segment to send its data to the Recombee engine.
Start at your Segment platform and select 'Recombee' as the destination. Follow the Recombee Segment recipe and Recombee AI Documentation steps that allow Segment to send previously collected interaction data. These are then used in the Recombee engine to generate recommendations for the Segment/Recombee clients. Data supplied to the engine include real-time and historical interactions such as purchases, views, cart additions, bookmarks, likes, and also view portions. The ingested interactions can then be monitored in the Recombee KPI console.
Key take away points

Using this extended service is highly beneficial for online vendors offering extensive product catalogs or content on websites or apps. Users entering sites with vast offerings can easily be overwhelmed by the sheer number of options to choose from. This is where Recombee comes into its own. It creates an organized space in which the user can find what they are looking for. In real-time, from the very first click, Recombee analyses and responds to the users' changing preferences to give them the right personalized recommendations every time.
Are you a Segment customer keen on trying Recombee personalization services? We are happy to assist with any general inquires at business@recombee.com or provide integration support at support@recombee.com. If you just want to learn more about how personalization can be applied to your use case, get inspired in our Case Study section, and explore the application of AI recommendations in various domains.
Next Articles
Linear regression is probably the simplest and surprisingly efficient machine learning method. It should be the method of your first choice, according to the famous KISS principle. Also, it often works better than sophisticated methods, because it is...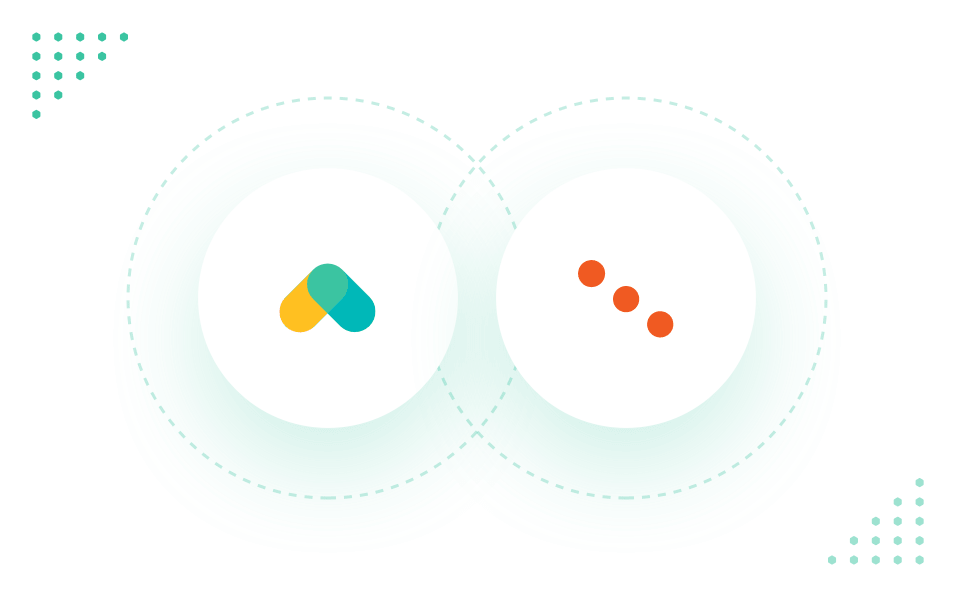 Recombee expanded its integration options - and now is available at the Kentico Xperience platform! Analyzing different types of personalization, we look into why Kentiko chose our AI-powered recommendation engine over manual segmentation.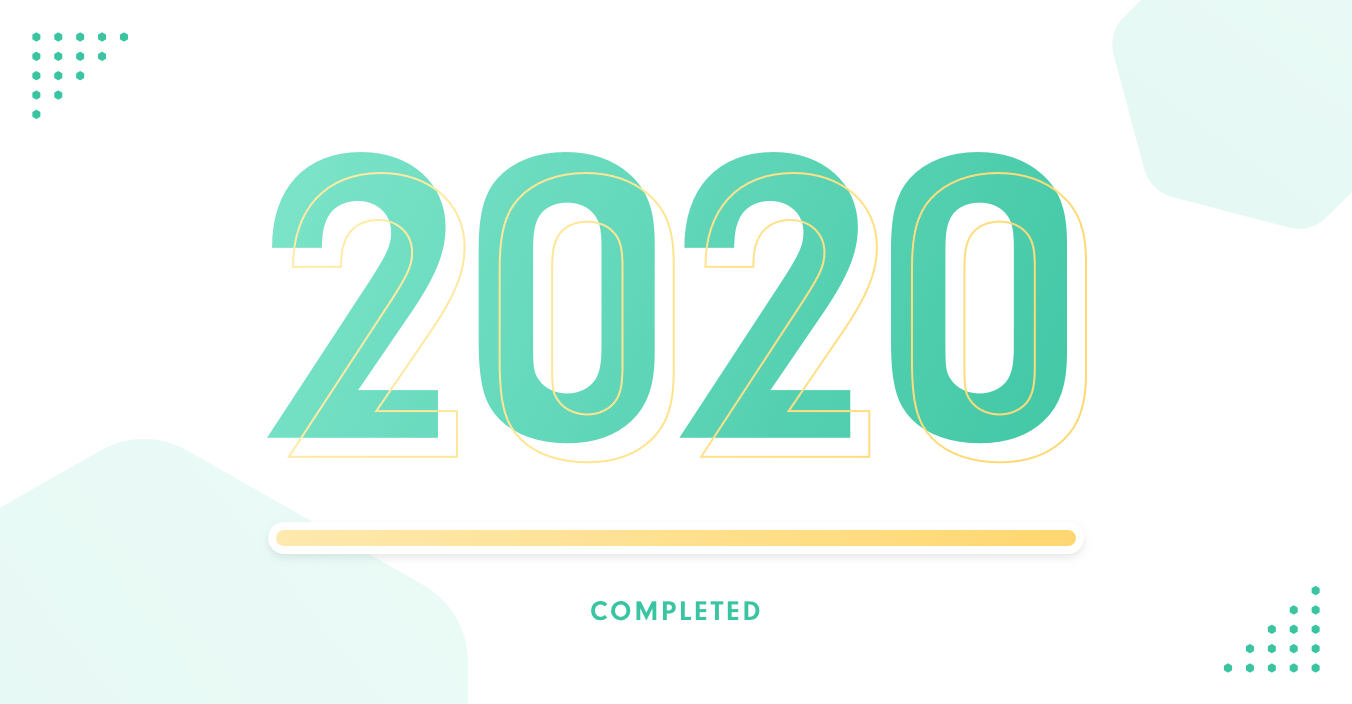 We know that this year has been quite challenging for many people, including ourselves. However, today we want to focus entirely on the positive (no pun included) side of the year and the stuff we are the proudest of.