Meet Recombee at IBC 2023
Amsterdam · 15–18 September 2023 ·
Read More
Innovative Personalization Features for 2023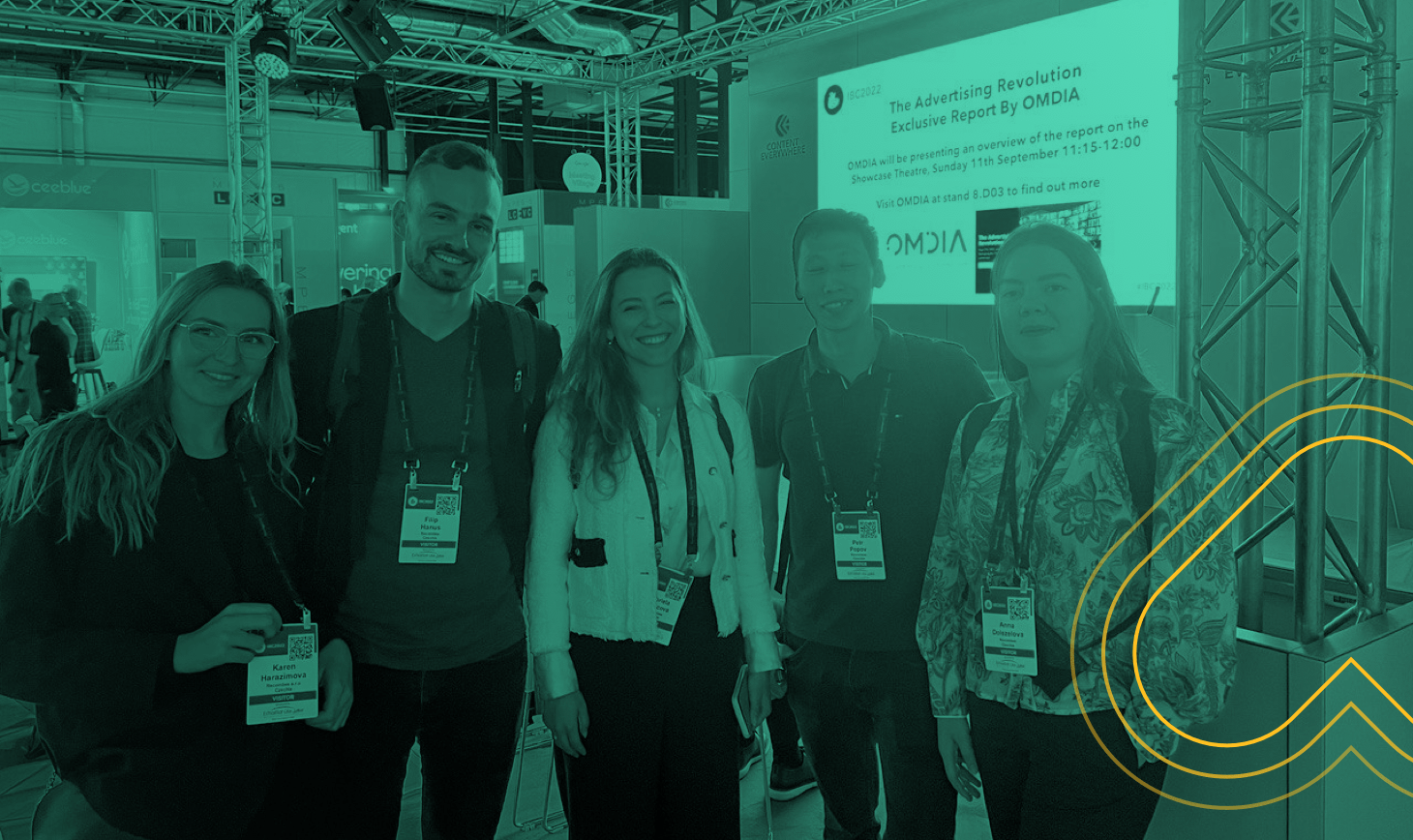 The digital world is changing; users' expectations for personalization are increasing, and our Recombee features are continuously improving. One of our focuses is to support our clients in providing the best possible user experiences on their sites and platforms. As such, we are excited to share our latest innovations in content organization, which will allow developers and product managers to more effortlessly and intuitively utilize our recommendation services.
Big announcement! The release of Item Segmentations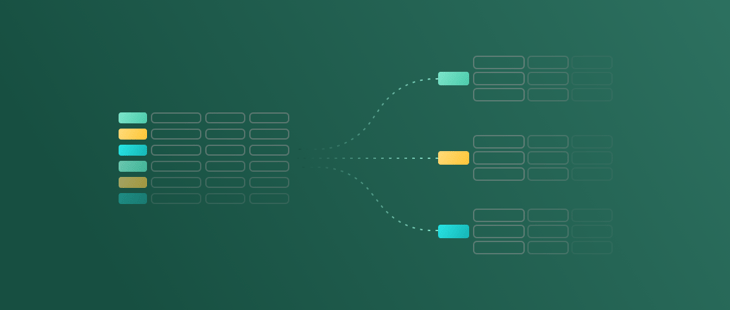 The release of Item Segmentations is one of our biggest milestones, which significantly improves the recommendation engine usage and increases its personalization capabilities.
What can this bring to your users?
Item segmentations provide users with the ultimate tailored experience while also saving them time when searching for content they want to engage with. Users will no longer have to search through the site or scroll down to find their preferred category, but will instead see the content they are most likely to engage with right at the very top of the page. Item segmentation assists users by working dynamically and adapting to users' preferences, ensuring that the categories they see corresponds to their preferences.
How does it work?
Item segmentations work by grouping items (products or pieces of content in your catalog) based on shared conditions. It can not only classify items by authors, genres, vendors, and categories, but also by their combinations and further specific conditions such as year of production and price ranges. For example, a video-based platform could create tailored segments such as "French romantic comedies released between 2000-2010" or "American sci-fi movies produced in Hollywood". In E-commerce, the products could be grouped into segments based on the intersection between vendors and price ranges.
And finally, what is the real benefit of this feature for product managers?
Item Segmentations is a tool that will greatly benefit any product manager looking to improve their platform's personalization capacity. It can assist in optimizing the presentation of items from your catalog, increasing the impact of your recommendations, and driving increased engagement and conversions.
Item Segmentations will be an important addition to your platform, allowing you to make more personalized and engaging recommendations to your users. Showing a personalized selection of the most relevant categories or achieving personalized re-ordering of the rows on the home page has never been easier!
You can create segments specific to your platform directly in Recombee Admin UI. For more info explore Item Segmentations Docs.
Additional Recombee features for a complete personalization experience
There is more than one way to personalize, and every client's needs for personalization may differ. This is also why every client can set up the engine to reach their specific KPIs, be it increased conversion rate, sales, click-through rate, or others. Curious about how to fully utilize the solution? Here is an overview of the most popular features to elevate the UX on your site.
Personalized search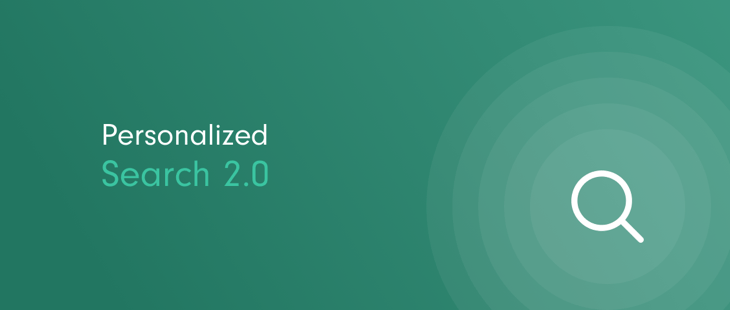 Search 2.0 is a powerful feature enabling users to receive personalized search results based on their past interaction history. This high-tech feature enables your search engine to provide tailored search results and works with typos, synonyms, and now newly with segments. Our search works in more than 75 languages, including Arabic and Chinese.
You can integrate Recombee's personalized search through API.
Infinite scroll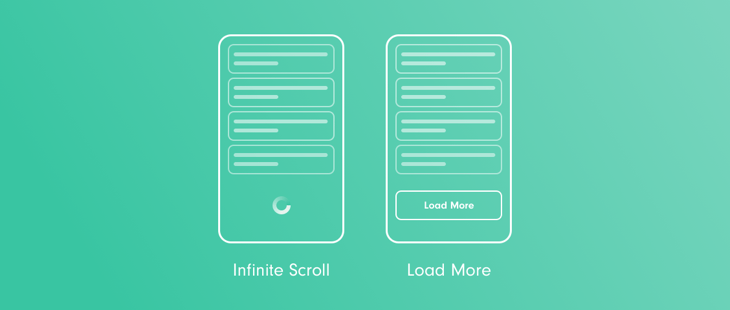 The next feature to help increase user engagement is the Infinite scroll, which enables your site to provide an endless stream of content or products as the user scrolls down the site or mobile app. This is a feature commonly known to be used by social media giants like Instagram or Facebook but it can be applied to nearly all domains. Learn more about integration at Tips and Tricks in our documentation.
Newly toned logics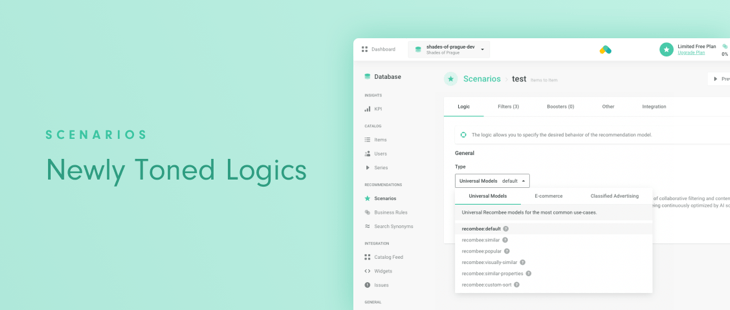 Each Recombee client is presented with the option to tailor the behavior of the recommendations to hit their desired KPI. The first step is to create a Scenario, which can be understood as the touch point where the recommendations are placed - the most popular options are having recommendations on the homepage, detail page, in the search, emailing, or push notifications.
As a second step of creating the scenario, users can choose from a selection of logics, which tailors the recommendations' behavior. For Media and VOD, see our content recommendations set-up guide which shows the most commonly used scenarios, and steps needed to set them up. The most popular scenarios include: top picks for you, similar content, and read next/watch next. For E-commerce see the product recommendations set-up guide including use cases like: similar products (upsell), bestsellers, or bought together.
Predefined and custom business rules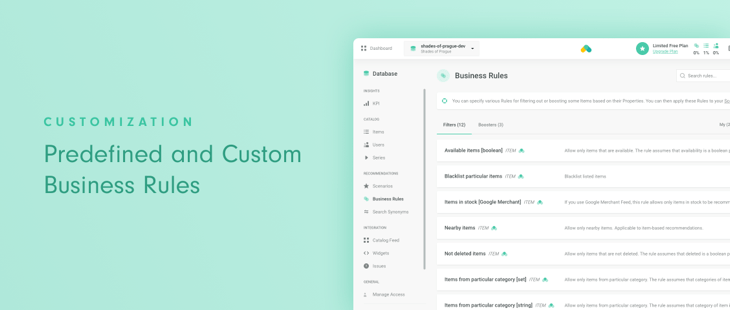 In addition to setting up the logic and the behavior of the recommendations, clients may further customize their use case by adding business rules. The business rules compose of boosters or filters. There is a selection of predefined business rules available in the Admin UI, or clients can use ReQL (Recombee query language) and create their own.
The filters and boosters help promote or demote certain types of content. For example in VOD, clients may filter out unavailable content, restrictions on languages, R-rated movies, or others. Conversely, clients can also boost visibility of paid content, content from a specific production company, or editorial content.
In E-commerce, you may for example apply filters to not show users products that are out of stock, products with missing images, or products below a specific price or margin. On the other hand, you may use boosters to promote a specific vendor, products that have been newly added to your catalog, or products with a higher price/margin than the currently shown product on the detail page.
Methods of integration
We understand our clients want to integrate the recommendation engine as quick as possible, which is why we strive to make this process simple while also forming meaningful partnerships to provide multiple integration options. So far, we'd like to encourage new clients to consider three existing options.
Direct integrations
Option 1 - Direct integration through API
Recombee supports multiple SDK libraries and programming languages. See API documentation
Option 2 - Direct integration through HTML widget
Codeless, the fastest way of direct integration - you can use URL to synchronize items catalog and tailor recommendations design through a visual editor. Download a guidebook for step-by-step guide.
Integration through a partner - Twilio Segment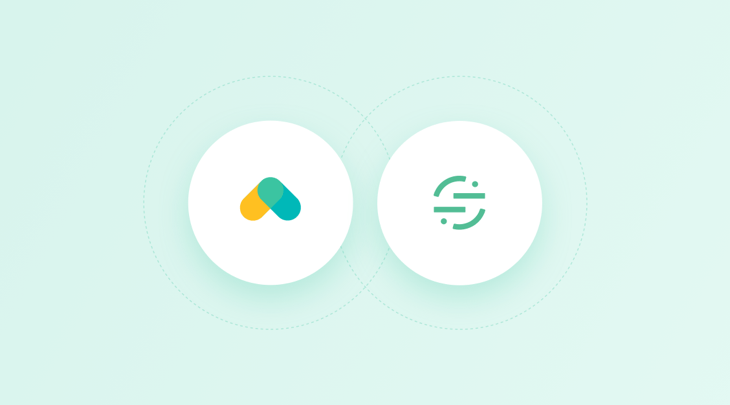 Option 3 - Are you a Segment user? Integrate Recombee through Twilio Segment.
Integration through our CDP partner is the fastest way to send user interaction data by adding Recombee as a destination. See the Recombee Segment recipe for full steps.
Special announcements: 9GAG aboard!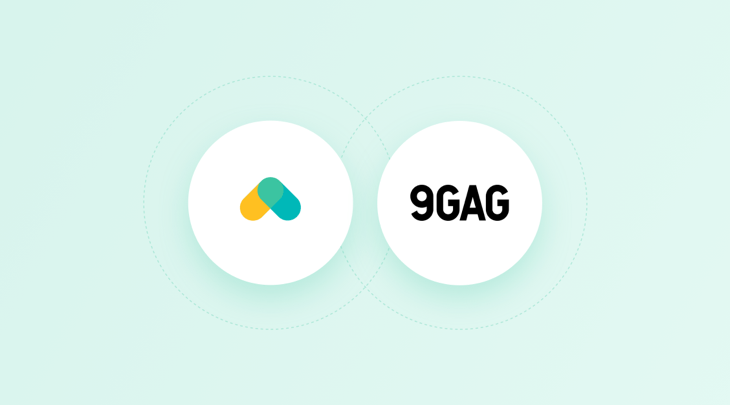 This year we have partnered with new clients - including the global entertainment giant 9GAG.
The cross-platform network with billions of videos has shown incredible uplifts in a very short period of time - by fully personalizing the homepage 9GAG's overall number of post views increased by 37%, the overall number of interactions by 22%, and total session duration of all users by 7.5%. You can read the full case study here.
Let's connect!
Interested in a custom personalization roadmap for your business?
Our specialist's at your disposal

For business inquiries contact Petr

For integration inquiries contact Filip
Next Articles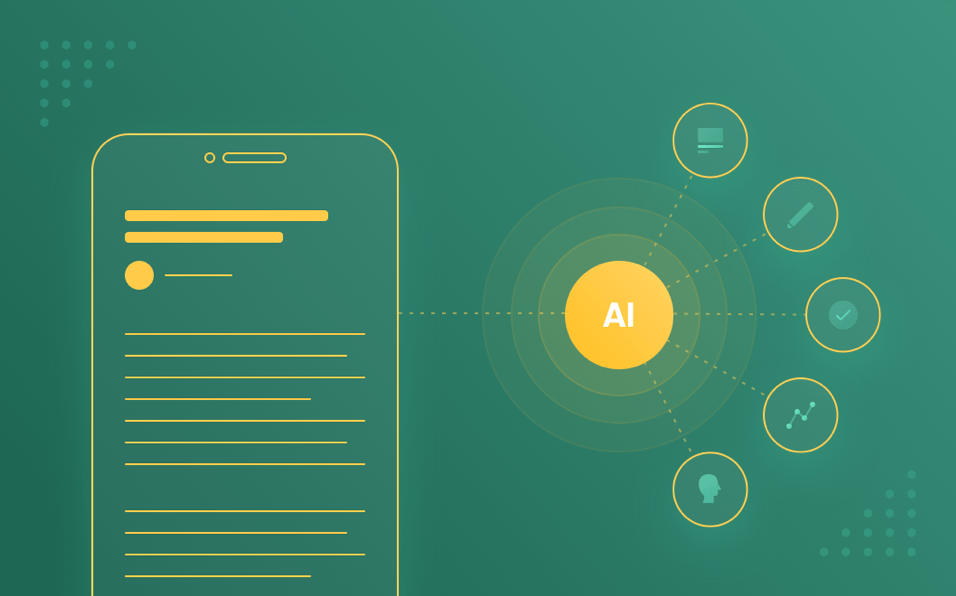 Artificial Intelligence (AI) has rapidly transformed the media industry in recent years. From automated news production to trend analysis and personalized content recommendations, AI has brought significant changes to the way media is created, distributed, and consumed.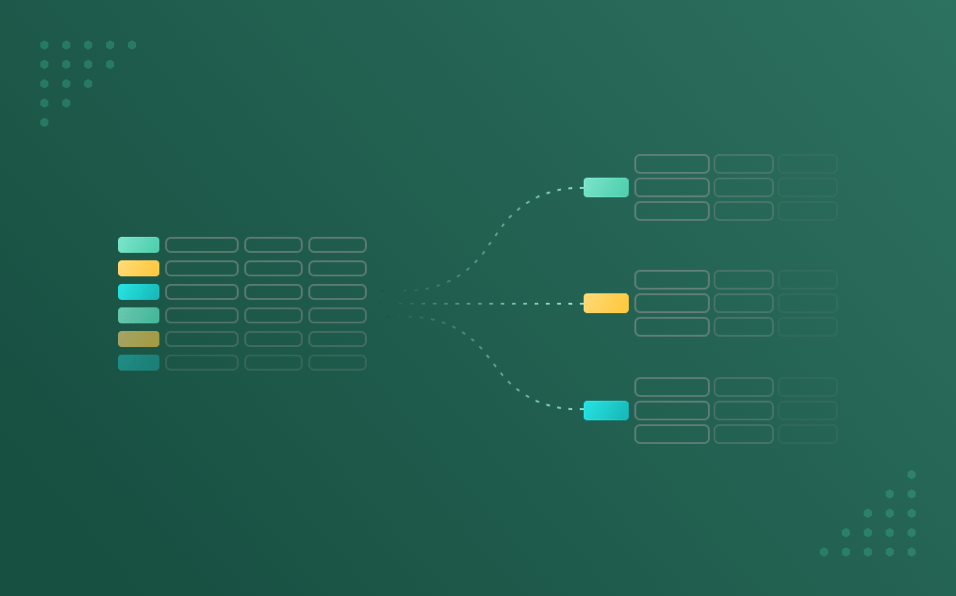 Item Segmentations are Recombee's original and elegant solution to various advanced tasks related to hierarchical and relational data. The feature provides a flexible way to group items (products or pieces of content) into segments...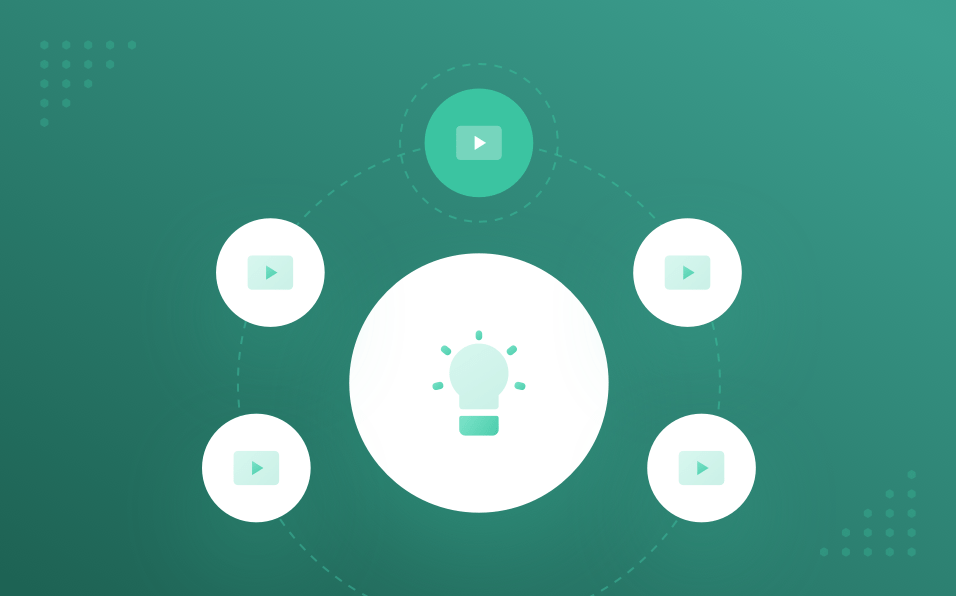 Humans are inherently curious. In fact, curiosity is linked to the evolution of humankind. For instance, according to famous historian Yuval Noah Harari in his bestseller book "Sapiens", our language skills evolved as a way of gossiping...