Check out
Recombee's newest features
in our blog post.
Read Now
Advancing Your Career in Artificial Intelligence with prg.ai and Recombee

At Recombee, we have always collaborated with academia — after all, five of our co-founders graduated from the Czech Technical University in Prague, one of the largest and oldest technical universities in Europe, and most of them hold a Ph.D. degree.
We believe that education is a continual process, one that does not end when you get your diploma. Especially in AI, learning new things every day is the only way to keep pace with the dynamic field if you want to belong to the top league. That is why we maintain a strong research culture in the company and support our staff in their educational and research activities.
Partnerships that open new opportunities
In addition to our collaboration with the CTU, Recombee maintains a close relationship with prg.ai, a non-profit organization aiming to transform Prague into a significant European AI hub. Their vision is an ambitious one, and its realization requires, among other components, building a community of AI-educated young people who would use their knowledge to create solutions with beneficial impacts on the Czech economy and society. Being a part of this community helps Recombee reach opportunities that escalate individual career growth.
Needless to say, Recombee's CEO Pavel Kordík, one of prg.ai's co-founders, actively supports the initiative as we believe that academic programs should go hand in hand with practical, real use case projects led by companies.
Career growth with Recombee
Let us tell you a Recombee success story that shows the journey of our own machine learning researcher Petr Kasalicky. We started working with Petr thanks to a joint research laboratory between Recombee and the FIT CTU several years ago.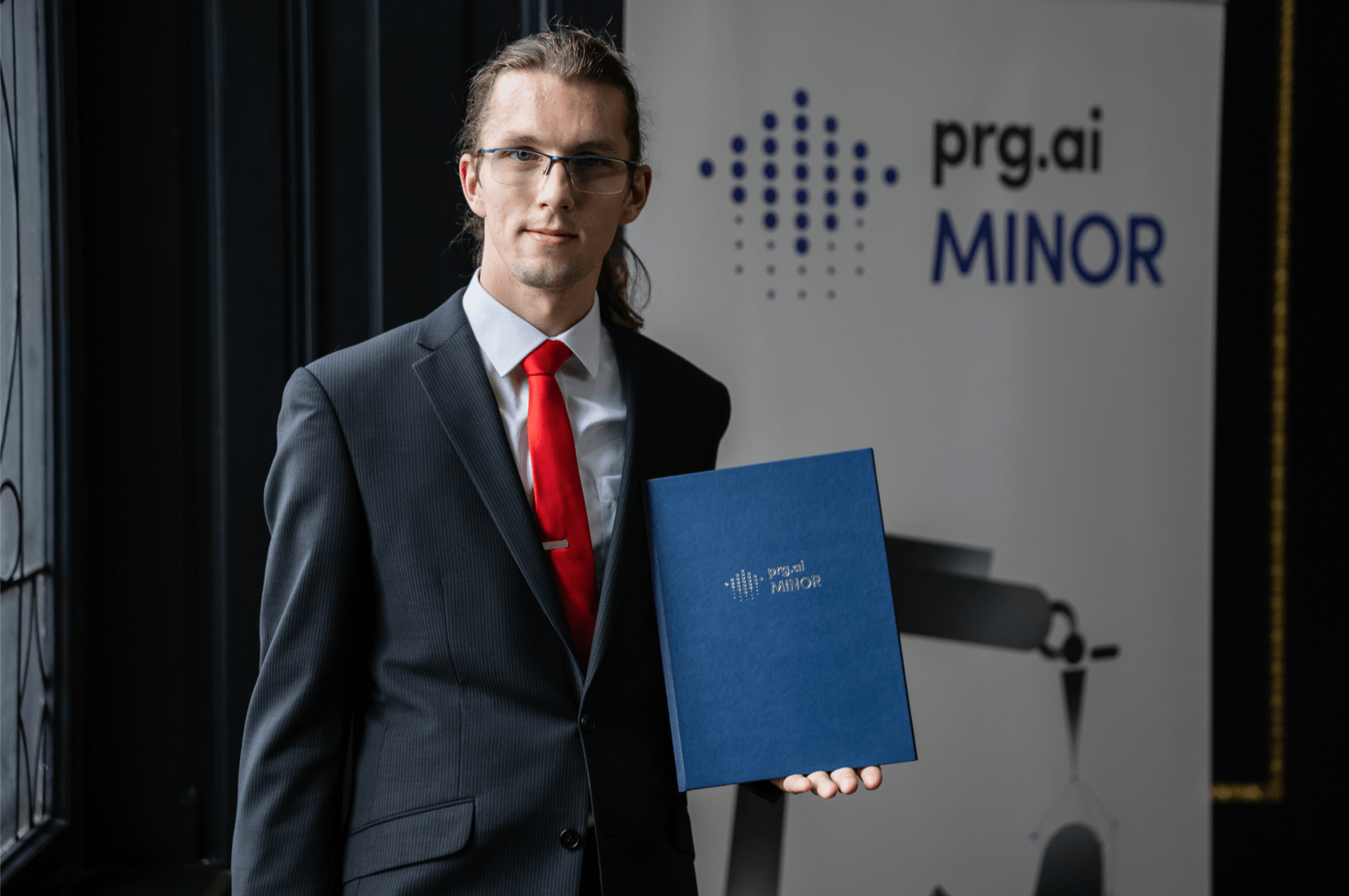 Soon after that, Petr applied to the prg.ai Minor program, which he successfully graduated in September 2021 as a member of the second cohort. The program offers a mix of bachelor and master courses that focus on an in-depth understanding of and applying the newly gained skills into practice. Petr was able to develop deep theoretical insights into several different machine learning techniques and thanks to the collaboration with Recombee, he was able to apply these insights in practice.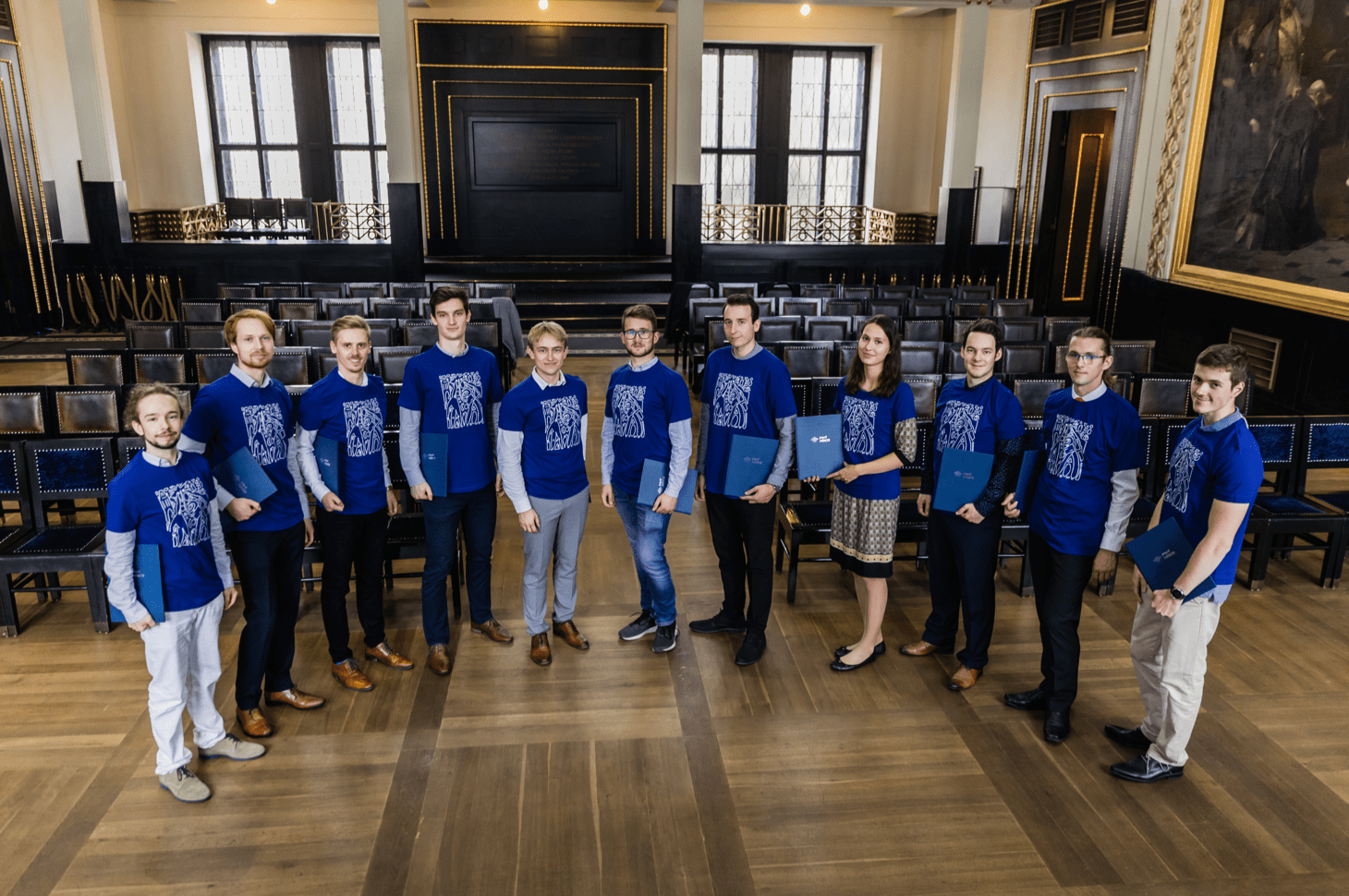 As a tech company, investing in employees' self-development directly impacts the quality of our solution — as expressed by our CEO Pavel Kordik, Recombee strives to be the leading recommendation platform with top-notch technical solutions. To keep ourselves ahead of the competition, we support employees that wish to improve their skills in their field by giving them funding, data, computing resources, and infrastructure for online experiments. This sponsorship is also possible thanks to our partnership with the NVIDIA Inception programme that supports Recombee's research activities with students.
Petr, as a fresh graduate enrolled in the industrial Ph.D. program at CTU FIT supported by Recombee.
Apart from industrial PhDs, we also offer joint postdoc positions with the CTU in Prague, where you can work on fundamental research, disseminate results in the research community, and solve real challenges at Recombee at the same time, getting feedback on how your algorithms work in the real world. Rodrigo Alves, who is just finishing his doctoral study in Germany, is joining our team from February.
Available doctoral research topics
In the field of recommender systems, we can offer many topics that can be elaborated into a dissertation thesis. From developing deep neural networks to reducing cold start problems, designing new recommendation algorithms or transformers for sequential prediction of next basket, there is always something exciting to dive deep into, be it reinforcement learning to optimize longer-term metrics or using AutoML to optimize the architecture and hyperparameters of the recommendation system.
Come to Prague as it is not only a great place to live, it is also home to a vibrant AI community where fundamental AI research turns into global AI products.
Want to join
Do you have a tech background? Are you interested in DevOps, backend development, or machine learning? More than that, do you want to work in an environment that supports you and helps you grow? Get in touch with us at career@recombee.com and join the family!
More information on our Jobs page.