Admin UI
Recommendation Software With Built-In Analytics
Explore performance metrics and configure recommendations to reflect your personalization needs. Use simple and user-friendly interface designed for all your team members.
Explore Admin UI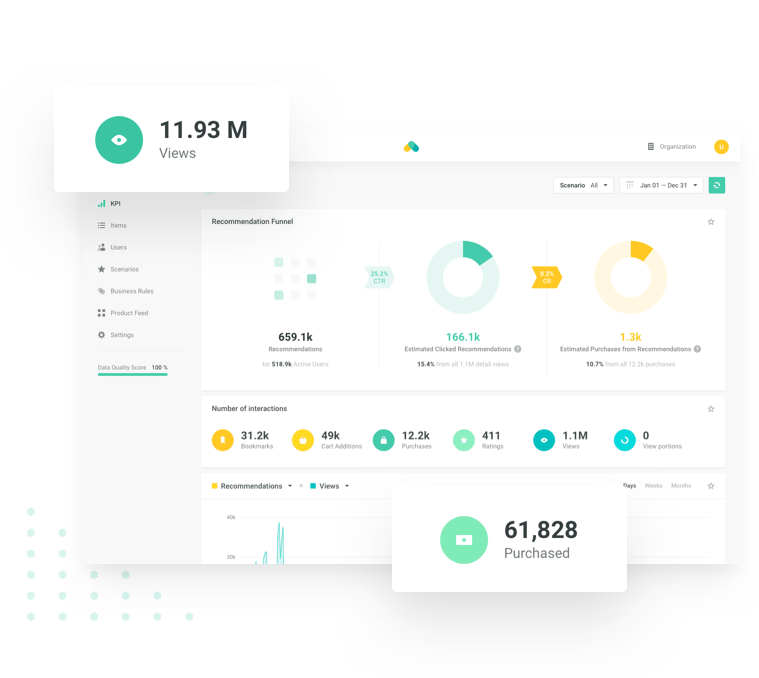 KPI Dashboard
Leverage Advanced Insights With Customizable Dashboard
Monitor performance of recommendations in time. Pin chosen KPI displays to create your own dashboard.
Recommendation funnels

Number of interactions

Metrics comparison

Per scenario metrics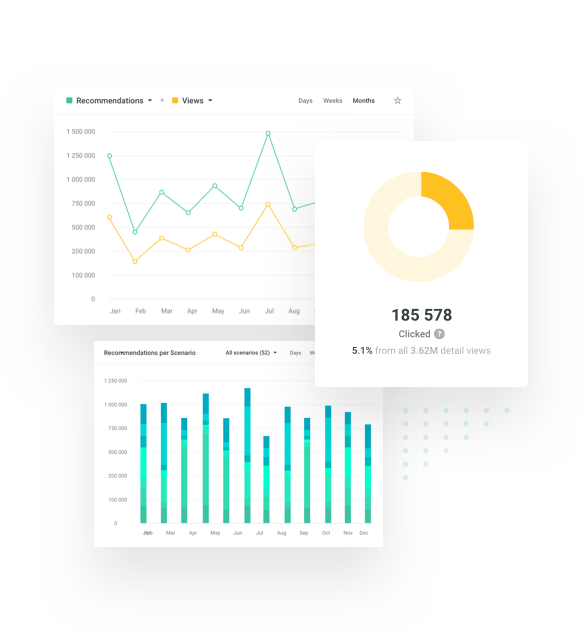 Scenarios & Business Rules
Manage Your Recommendations
Tailor your recommendations using specific models and business rules. Use your own specific filters and boosters or the ones predefined by our data scientists.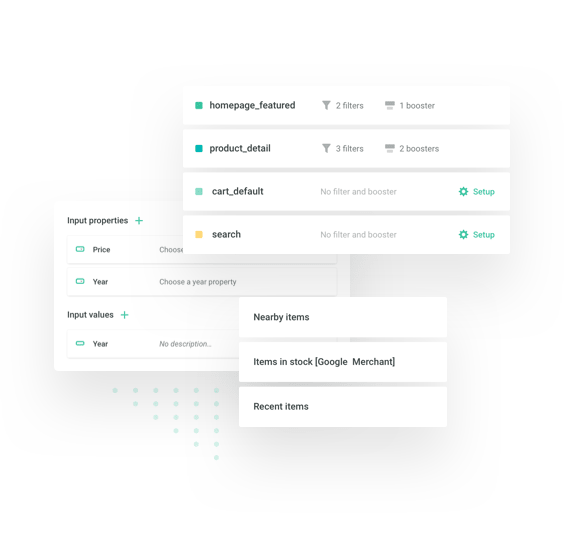 Catalog and Interactions
Explore Uploaded Data
Check quality of your data sent to Recombee. Enjoy smooth integration and precise management of database items/users interactions.
Smooth and flawless integration for developers
Insights for marketing department's desicion making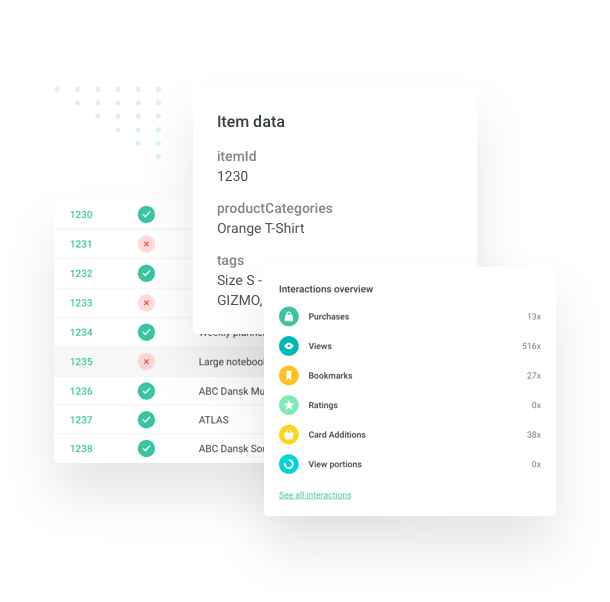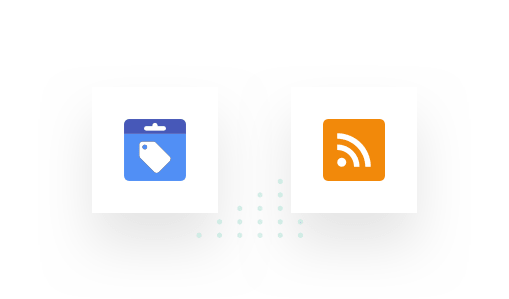 Product Feed
Use Google Merchant, Heureka product feed or RSS to import items into item catalog. The feed is periodically crawled and item catalog updated.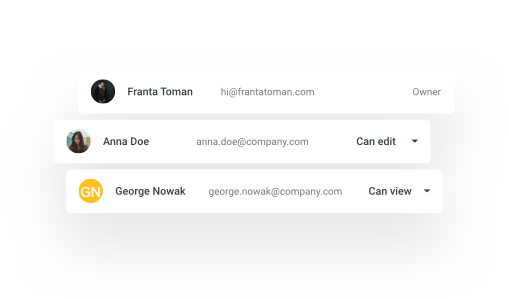 Collaboration
Choose the databases or the organizations you want to share with the Marketing, Finance, Development teams or collaborators.