Meet Recombee at IBC 2023
Amsterdam · 15–18 September 2023 ·
Read More
Game Suggestions
One Can't Resist
Utilize personalization services that understand your players and become the lobby players can't wait to come back to.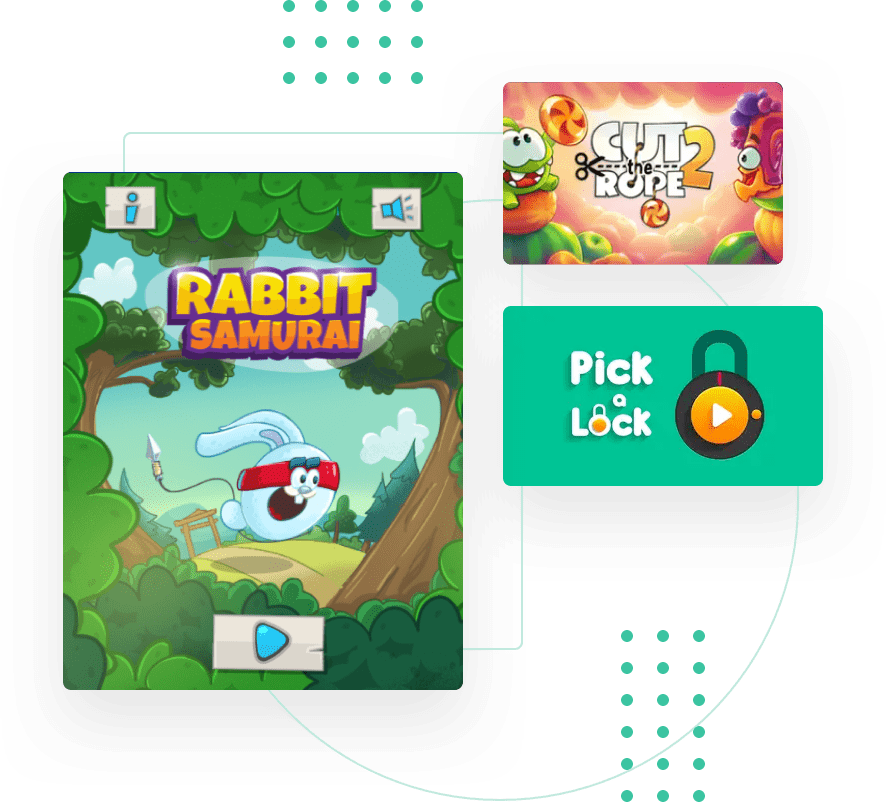 Enjoy dynamically retrained models for gaming recommendations
Gaming, being a fiercely competitive industry, your platform has to win its players with a different approach. Our AI recommender service upgrades your homepage or adjusts your app's infinite scroll to individual tastes.
A video game recommendation engine suggests games using on-site behavioural targeting. This studies the user's interactions, and suggests games based on similarities, but can also keep the players inspired with games from different genres. The recommender initiates higher excitement about new games, which is translated into stronger customer loyalty and increased time spent on the platform - factors that push sites through the ranks.
Recombee's robust recommendation engine analyzes item properties such as title, genre, description, minimal age viewer or tags, or interactions like playtime, rating, or purchase. You may also inform your players about new games to further increase CTR with personalization of newsletters, emails, or push notifications.
Explore more on
Content Recommendations
Online Video Integration Tips
Adapting to your data
A robust system that can utilize all data available to generate great recommendations for your users, including collaborative filtering and content-based models.
Dynamically Retrained Models
Real-time content personalization to meet the flourishing customer's tastes and adaptation of newly added gaming content.
Specific Functionalities to Online Gaming
NLP recognizing texts in 80+ languages to analyze game attributes for an international clientele.
AI-powered A/B Testing
In-house AutoML AI applied to keep maximal KPIs and advance the deep learning algorithm functions.
Advanced Business Rules
Boosters or filters to push forward desired games and easy to manipulate, adjustable rules for additional optimization of your content.
Real AI Inside
Reinforcement learning and other methods recommending desired games based on historical on-site behavior.